Back to news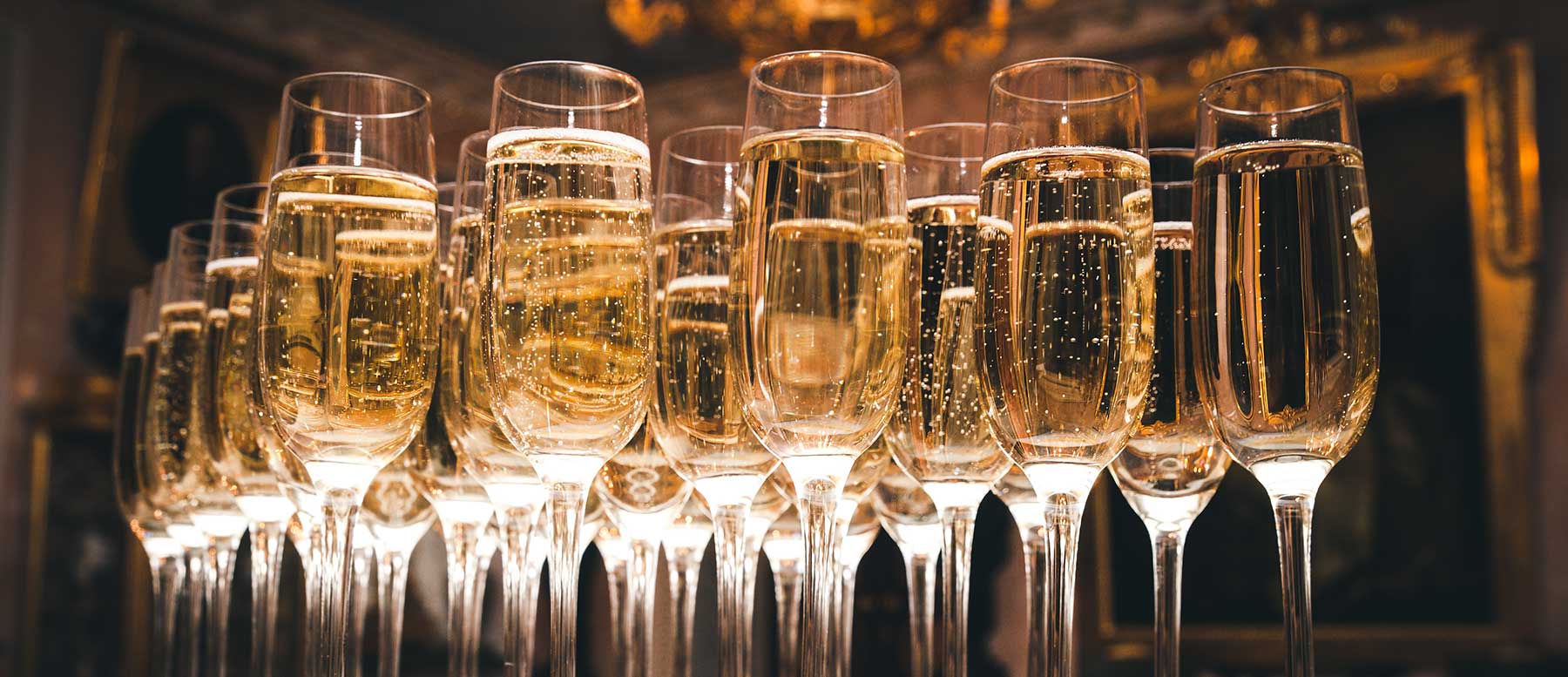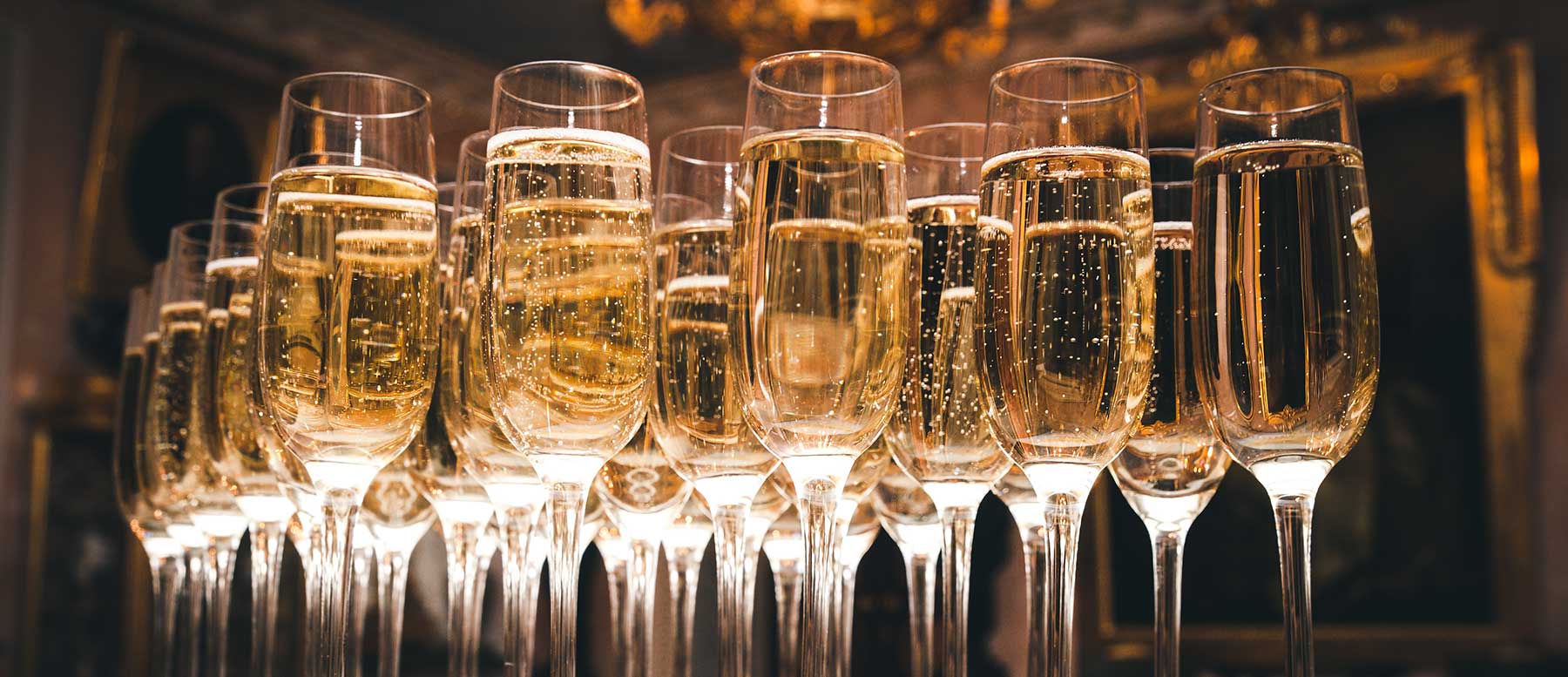 Ranking and prices of the most expensive champagnes in the world
Champagne is the quintessential luxury drink, but there are some bottles of it so valuable that they are true collector's items: let's find out the ranking of the best Italian champagnes and the most expensive ones in the world.
Champagne
is certainly the luxury drink par excellence, but there are some specific bottles that are so rare as to be true
collector's items
, as is also the case with some of the most prized
Italian wines
: let's discover the ranking of the
best champagnes
and the most expensive ones in the world.
TABLE OF CONTENTS: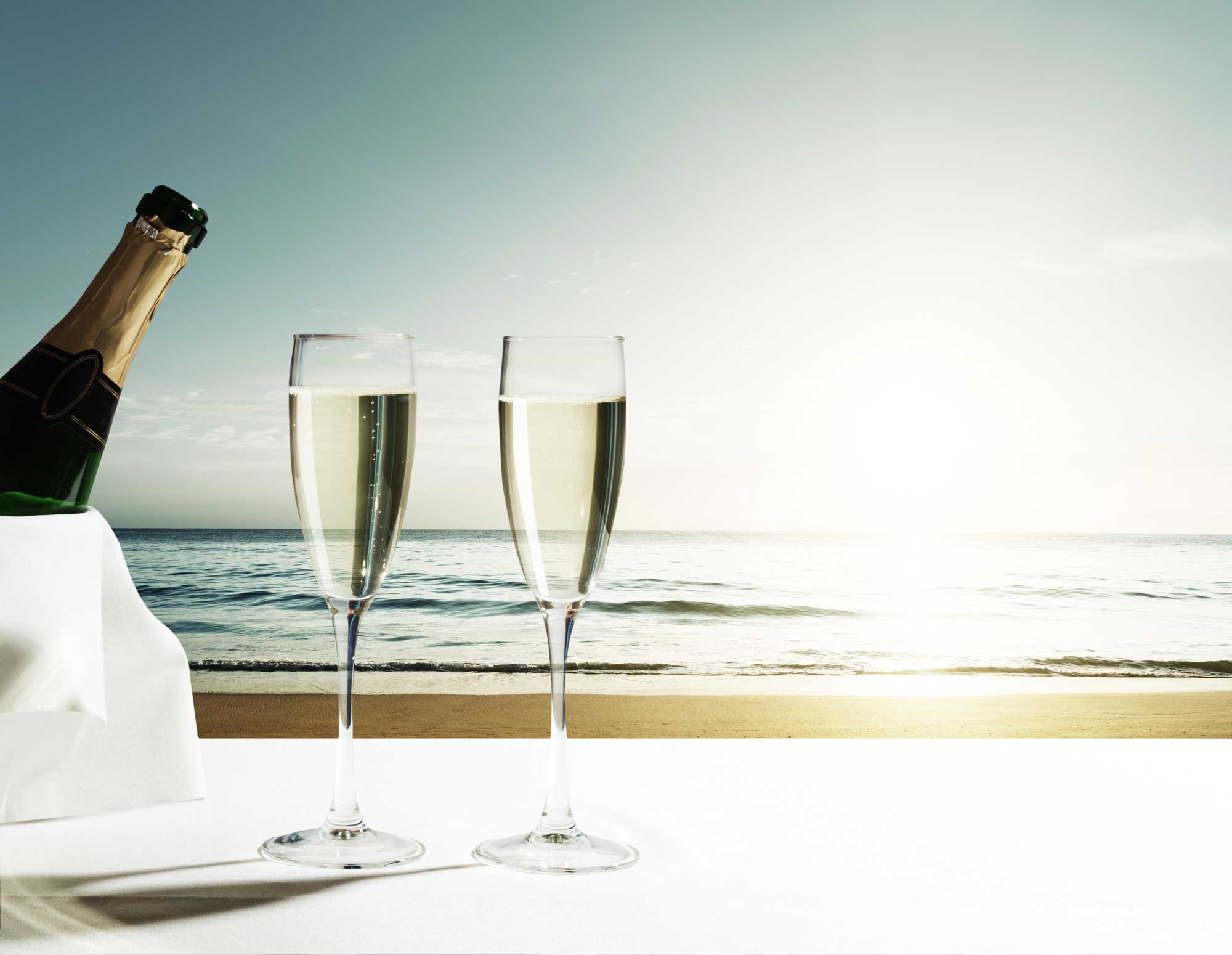 How do you measure the quality of a beverage? For the uninitiated, one of the easiest metrics to use is price, since the latter tends to reflect the
value of the bottle
you want to buy. If this is true of both the
world's most expensive whiskies
and the
most exclusive gins
on the planet, it will come as no surprise that the same rule can apply to the
best champagnes
. In particular, before turning to the ranking and prices of the
most expensive champagnes in the world
, we want to start with some Italian excellence. First of all, it is worth clarifying that, properly (and legally) speaking, there are no Italian champagnes. In fact, champagne is a beverage with a
French appellation of origin
protected by law, so the expression "
Italian champagne
" refers to the sparkling wine obtained from the Italian wines, according to a procedure as close as possible to that followed in France. The best known example is Franciacorta sparkling wines, now recognized worldwide as excellent Italian products, falling in the same category - in terms of taste, characteristics and use - as
French champagne
.
Focusing just on
Franciacorta
, this sparkling wine is among the best Italian sparkling wines that use the classic method, being a
DOCG
(recognized in 1995) produced on an area of about 2.900 hectares in the province of Brescia (Lombardy) starting mainly from Chardonnay and Pinot Noir, but also from other grape varieties such as
Pinot Blanc
and Erbamat, with a minimum aging period of 18 months, rising to 30 for the vintage version and 60 months for the riserva version. One of the most interesting bottles of Franciacorta is the 2011 Cuvée Annamaria Clementi (Ca' del Bosco), dense and full-bodied, with
fruity-floral
aromatic returns. It is fermented in oak barrels and then re-fermented in the bottle using the classic method, before aging 8 years and 5 months on the lees. It is one of the
best Italian classic method sparkling wines
, and the price for a bottle is about
100 euros
. Another luxury Franciacorta among the most expensive is the Brut 'Cabochon' 2014 (Monte Rossa), fragrant and with good persistence. This sparkling wine ages 54 months on the lees, offering a very pleasant iodine flavor and uncommon persistence. Again, the cost of a bottle is about 100 euros.
The time has come to move on to the real
champagnes
, namely those produced in France. In particular, we have gathered the ranking and
prices of the world's most expensive champagnes
, real luxury drinks, comparable to some of the
most expensive foods on the planet
. Let's find out what the ten most expensive champagnes in the world are and where they are produced, as well as their prices and main
characteristics
.
10. Pol Roger Sir Winston Churchill (about 1.100 euros per bottle) - This champagne owes its name to Winston Churchill, the most famous of its admirers, and is produced in about 120.000 cases per year.
9. Veuve Clicquot Yellowboam Ostrich Limited (about 1.450 euros per bottle) - It is produced in only 3.200 pieces and in a limited edition, with an ostrich skin label and 22.4-carat gold details.
8. Boerl & Kroff Brut Rosé (about 1.600 euros per bottle) - This champagne, created in 1995 and made from Pinot Meunier and Pinot Noir, is also sold in a premium version with a wooden case, priced at more than 3.000 euros.
7. Perrier Jouët Belle Epoque Magnum 1985 (about 3.000 euros per bottle) - Made exclusively from grapes from Boutons-Leroy and Boutons du Midi, fewer than 3.000 cases were made.
6. Moët et Chandon Dom Pérignon Charles & Diana 1961 (about 3.600 euros per bottle) - Let's move on to one of the world's best-known champagne wineries, namely Moët et Chandon, which produced the bottles for Prince Charles' wedding to Princess Diana, and then released the 75 cl bottles of champagne from 1961 (Diana's birth year) to commemorate the event.
5. Krug Clos d'Ambonnay 1998 (about 3.600 euros per bottle) -This champagne, produced from a small vineyard in the Grand Cru village of the Montagne de Reims, is aged for 15 years and was produced in only 250 cases, making it a true collector's item.
4. Armand De Brignac Brut Gold, Ace of Spades (about 5.900 euros per bottle) - A cuvée made through the blending of Chardonnay, Pinot Noir and Pinot Meunier.
3. Dom Pérignon Rosé by David Lynch (about 10.000 euros per bottle) - On the third step of the podium we find again the producer Moët et Chandon, with these 10 limited-edition bottles born from the collaboration with the famous director David Lynch.
2. Dom Pérignon Rosé Gold Mathusalem (about 42.000 euros per bottle) - There are only 35 bottles of this champagne, a rosé sparkling wine with a strong and intense flavor and a gold-plated label.
1. Gout de Diamants (about 1,5 million euros per bottle) - The world's most expensive champagne is signed by luxury designer Alexander Amosu, who designed the most expensive bottle on the planet, thanks to its solid white gold five-pronged plaque with a 19-carat diamond and label engraved on the precious metal. Inside this very expensive bottle is a champagne that represents a perfect marriage between the intensity of Chardonnay grapes and the more pronounced notes of two other varietals, Pinot Noir and Pinot Meunier.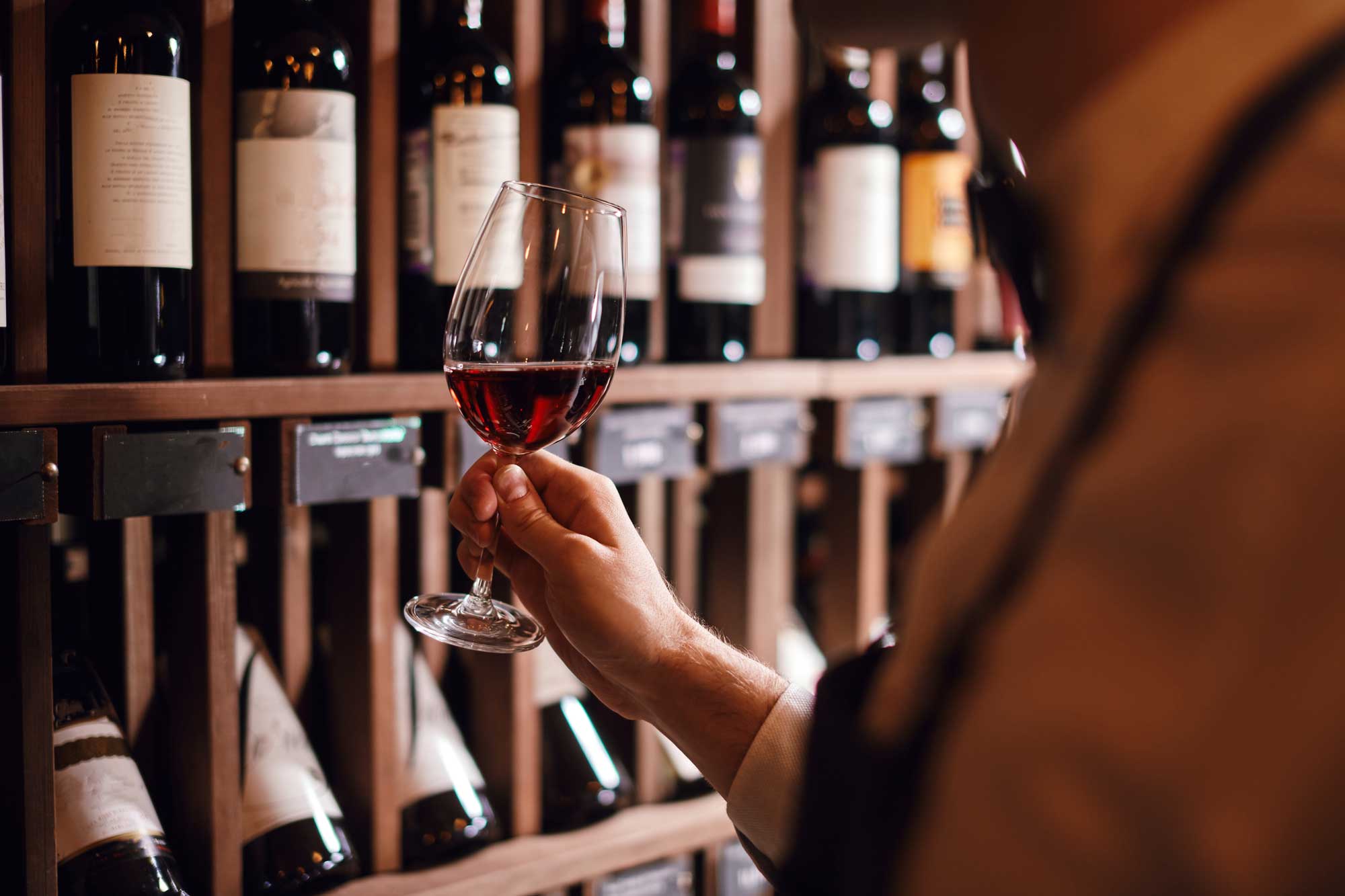 Italian wines
are a world-recognized excellence, so it is always difficult to identify which are the best or most valuable ones. From Tuscany to Veneto, from Sicily to Piedmont and Friuli Venezia Giulia, all Italian regions are a guarantee of the
highest quality wines
, especially reds. In a dedicated article we present the
most valuable Italian collectible wines
, so, in this context related to champagne, we want to offer you a small selection of truly unique bottles. Starting from the Veneto region, in fact,
Amarone della Valpolicella
, one of the most beloved red wines in Italy and the world, is produced here. In particular, Giuseppe Quintarelli's Classico Riserva DOCG, with its garnet-red color and aroma of bitter almonds and cherry aftertaste, is one of the most expensive, reaching about
600 euros per bottle
. Moving on to Friuli Venezia Giulia, we find the Calvari wine from the Miani winery, which can fetch up to 400 euros, while Piedmont is the region where Giacomo Conterno's
Barolo DOCG
Monfortino, made in the Serralunga d'Alba area and aged for seven years before being sold, is produced, fetching close to
500 euros
.
Moving down to Tuscany, the first red wine to mention is the
Brunello di Montalcino Biondi Santi
, similar in type to the Case Basse di Montalcino, both elegant and full-bodied wines, selling for around
450 euros
a bottle. Finally, to close this selection of the best Italian wines, we want to mention one of the most expensive ever:
Masseto Toscana IGT
, characterized by the fruity aroma of blueberries, blackberries and berries, as well as hints of vanilla, cocoa, spices, black truffle, tobacco and dark chocolate. The price of this wine can be as high as
1.300 euros
. In general, data from recent years regarding
fine Italian wines
, and especially collectible wines, indicate an upward trend with respect to the prices of the
most expensive bottles of wines
produced in Italy, with those from Piedmont first in terms of consumer liking, followed by those produced in Tuscany. If you would like to explore this topic in more detail, however, we suggest reading our article specifically dedicated to the subject.
---
Share