Back to news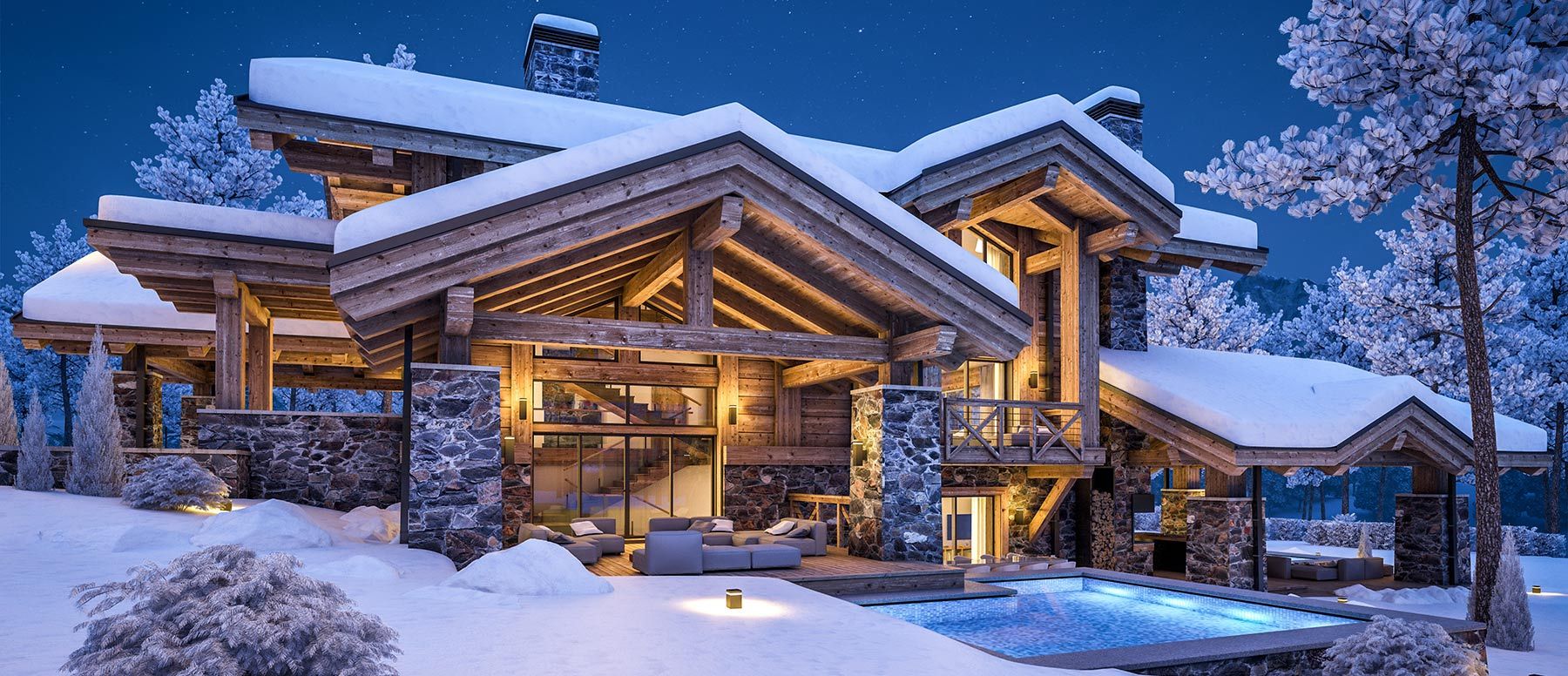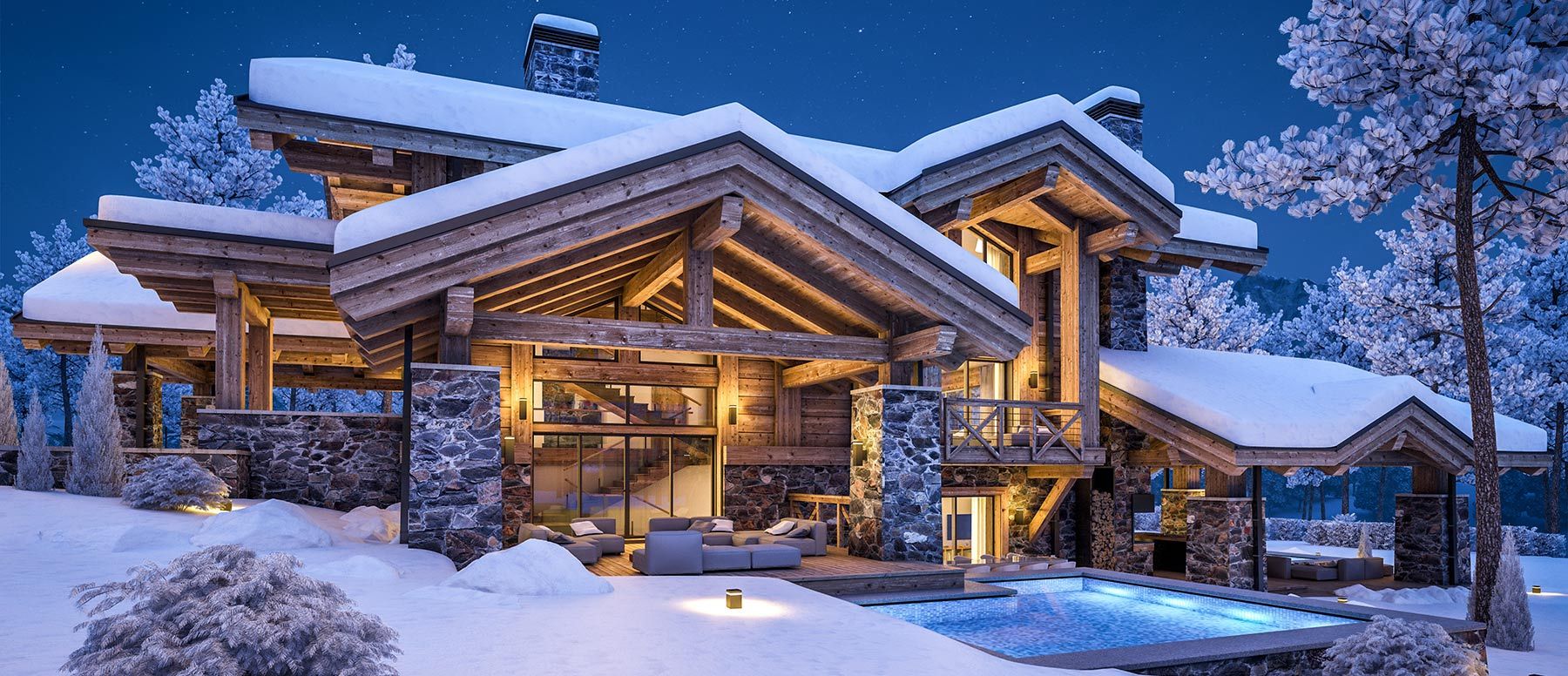 Luxury chalet in the mountains: rent or buy?
Luxury mountain chalets for sale in Italy represent a small number, but there is always the rent option.
Mountain lovers know that it is not so easy to buy a luxury chalet in Italy, but it is always possible to rent one of them for shorter or longer periods. Let's find out where it is possible to rent a luxury chalet, comparing features and prices, but also in which places it is possible to buy a villa in the mountains, also discovering the best mountain luxury houses among Italian mountains.
TABLE OF CONTENTS: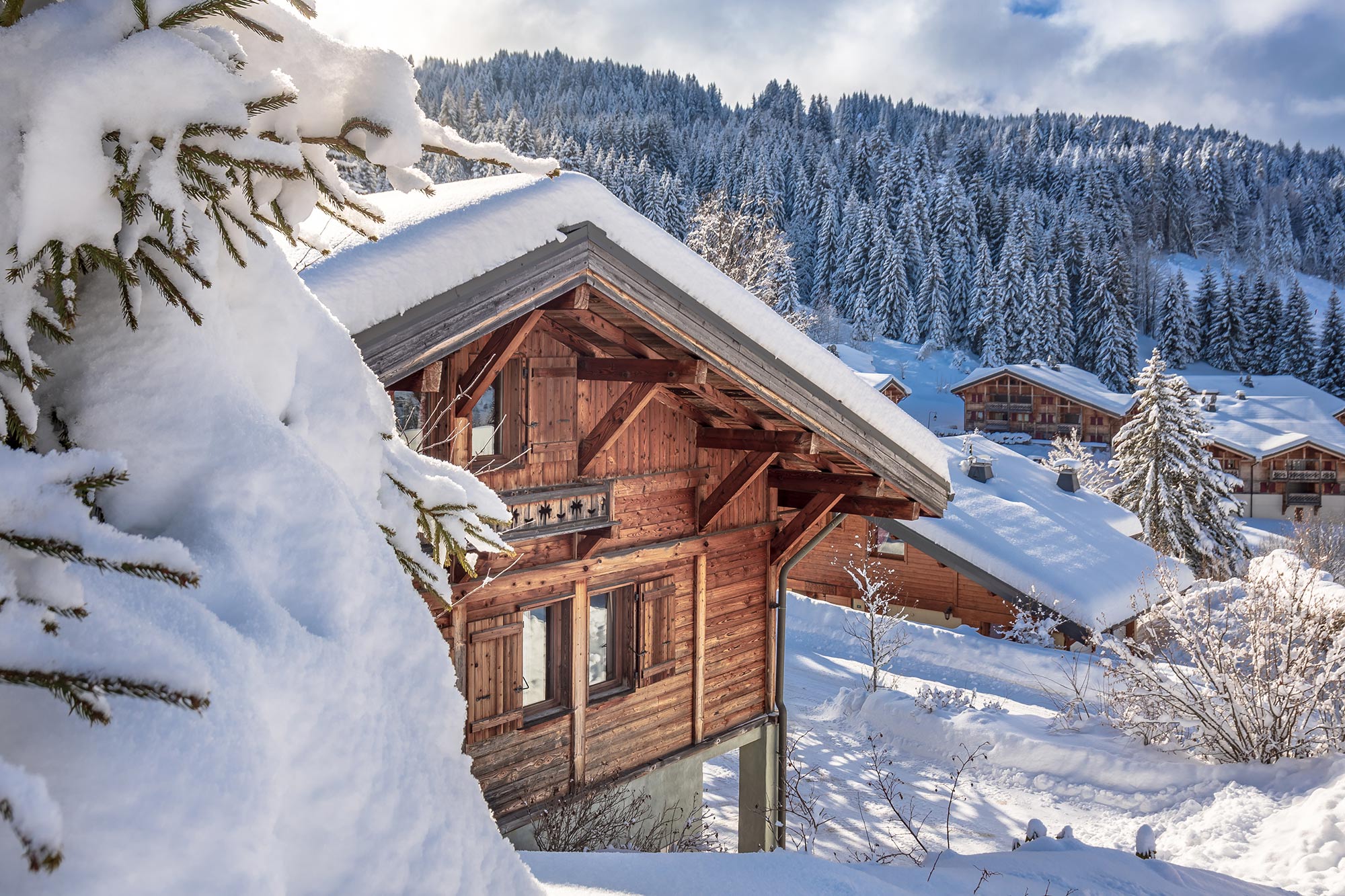 Before choosing
to buy a luxury chalet in the mountains
, it would be better
to start with a rental experience
. In addition to those who love skiing, in fact, luxury houses on the snow are also increasingly popular with users who are looking for an experience of absolute comfort, wellness and personal care. In addition to Cortina d'Ampezzo, in the Veneto Alps, the most suitable areas for
renting a chalet
in the mountains are certainly the Dolomite resorts, in particular in Trentino Alto Adige, where it is possible to identify various opportunities.
Just to name a few examples of rental solutions, calculated with respect to the high season (therefore winter), you can find chalets at weekly prices ranging from about 3.000 to 5.000 euros for up to four people. Of course, there are also more exclusive opportunities, such as some chalets in Alta Badia which can cost up to 24.000 euros per week (11 bedrooms). Moving on to Aosta Valley, the best place to rent a luxury chalet is the location called Cervinia, where prices can reach around 15.000 euros per week for 7-bedroom homes.
For a similar cost, it is possible to rent a 5-bedroom chalet in the Little Tibet Valley in Livigno (Lombardy). But we cannot fail to mention Bormio (Lombardy) and Courmayeur (Aosta Valley). In short, if you want to rent a chalet in the mountains, the Dolomites are for you.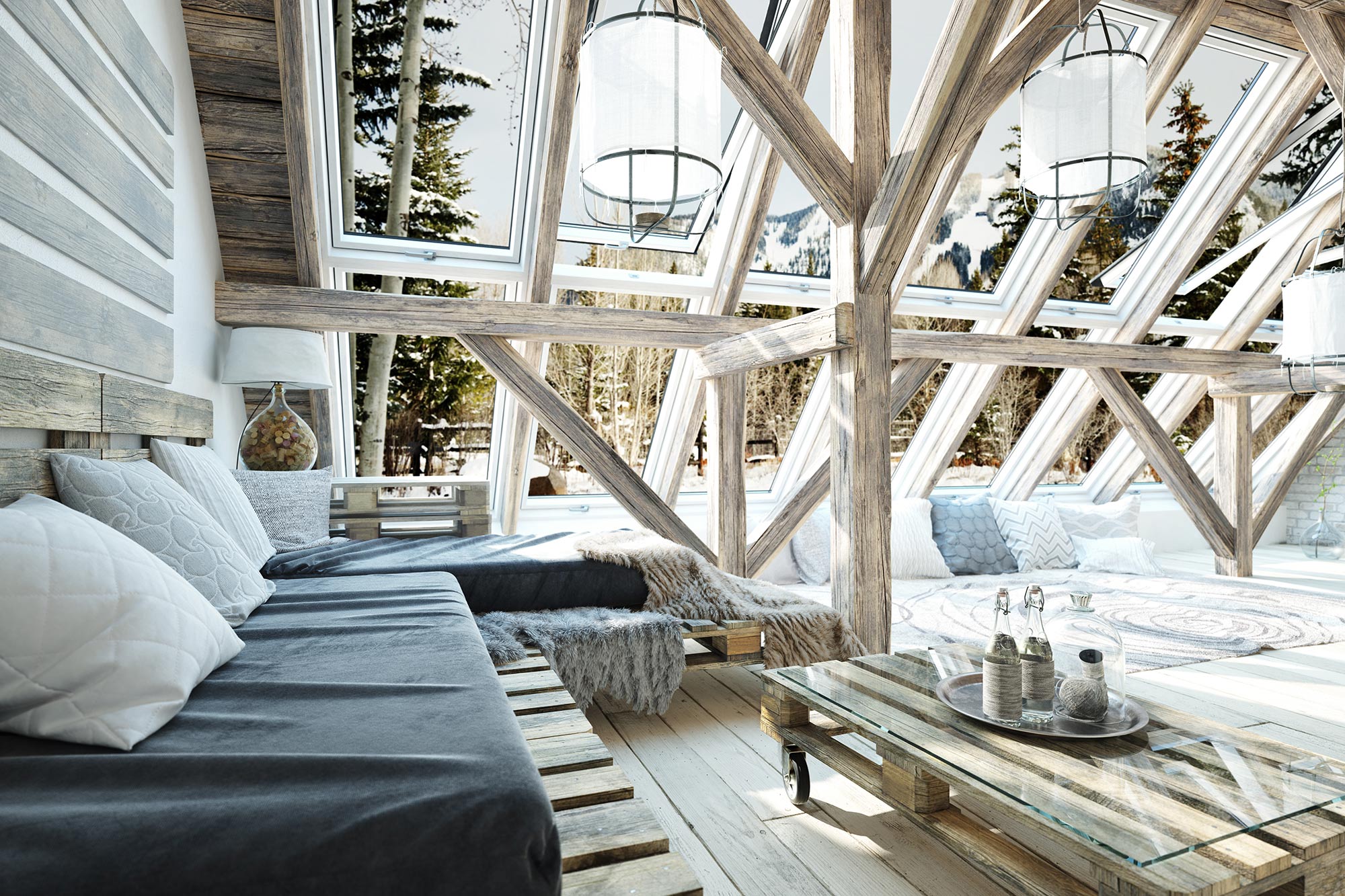 Buying a luxury chalet in the mountains
is a very exclusive possibility, given that these properties are characterized by a very close position to ski slopes and with direct access to them, interiors that offer the maximum comfort combined with a classy design, furnishings in high-quality materials, in addition to all that is needed to ensure maximum relaxation - such as saunas, whirlpools, latest generation technological devices and so on. Mountain villas for sale in Italy are also found mainly in the Dolomites.
For example, a luxury chalet in
Sestriere (Piedmont)
, close to the ski slopes and with an area of ​​more than 600 square meters, can be bought for around 5 and a half million euros. For 7 million euros, on the other hand, it is possible to buy a chalet with a view of the Dolomites in Madonna di Campiglio (Trentino Alto Adige), with interiors of about 500 square meters and exteriors of 1.500 square meters. The other places to focus on when buying a luxury chalet in the mountains are Cortina d'Ampezzo (in the Alps), Livigno and Courmayeur (in the Dolomites).
Now you have all the elements to look for your luxury chalet, but be careful: the costs listed above represent good starting prices for a luxury chalet in the mountains, as many properties even exceed the 10 million euros valuation.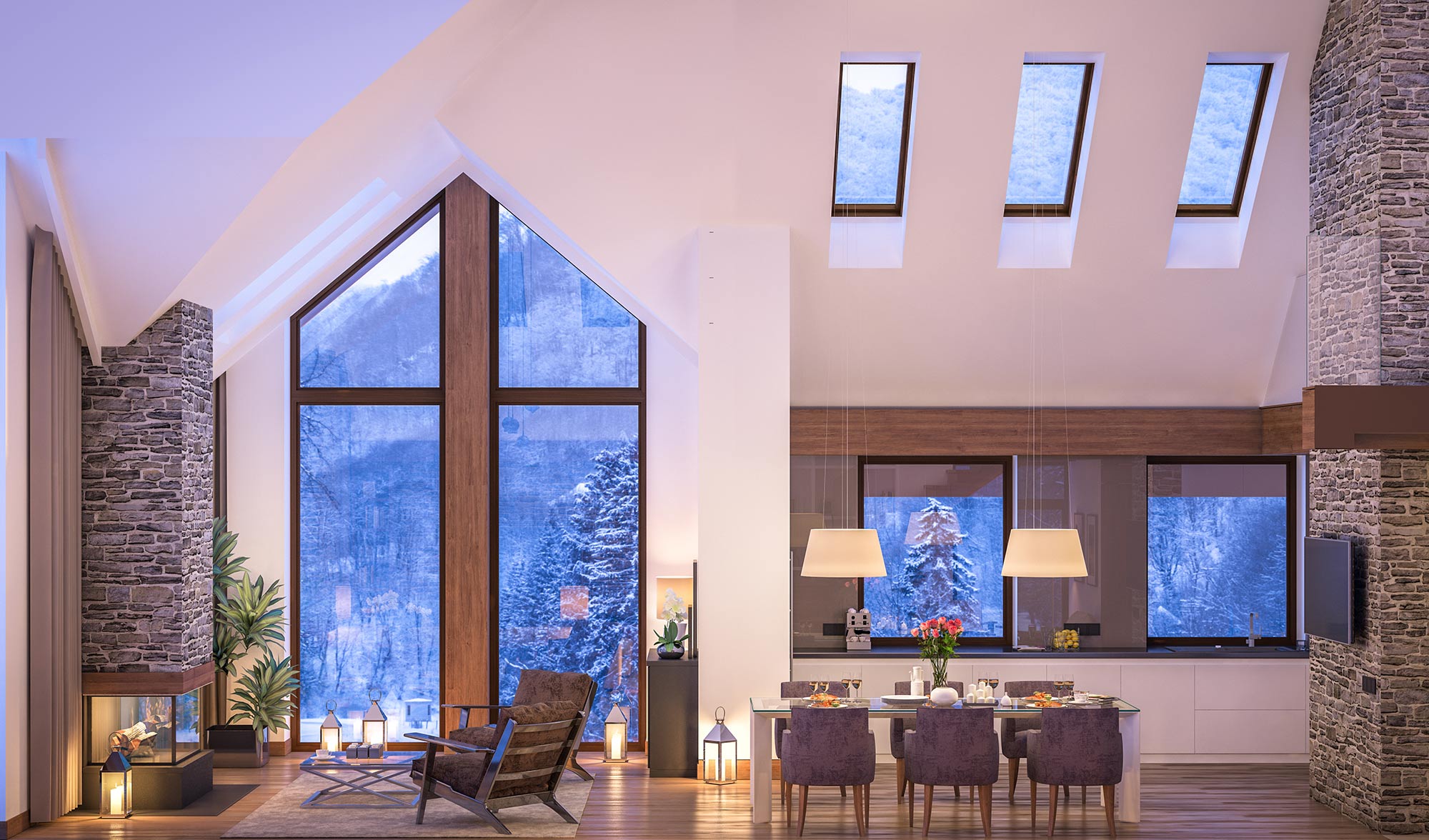 After an overview of where to rent and where to buy a luxury chalet in the mountains, it's time to offer you a selection of the
top chalets in Italy
. Also in this case, the most represented region is Trentino Alto Adige, where there are at least four.
CHALET HAFLING LECKPLATT (Avelengo) - built about 400 years ago at an altitude of 1.400, it is surrounded by a garden of 3.000 square meters and internally measures 135 square meters, with 6-8 beds
CHALET ZENO (San Cassiano) - 310 square meters and interior design, with a private lift that connects it to the spa, swimming pool and gym of the Lo Chalet Zeno hotel
MI CHALET (La Villa, Alta Badia) - super-equipped interiors, with designer fireplace and large windows ideal for enjoying the natural phenomenon which colors the Dolomites in pink, but also a private chef, a driver and a masseuse as possible extra for a fee
WHITE DEER SAN LORENZO MOUNTAIN LODGE (Brunico) - Italy's Best Ski Chalet in 2013, is located at 1.200 meters high, can accommodate from 2 to 10 people and also offers a studio with home theater system, a small spa, an outdoor whirlpool and a cellar.
Moving on to the other Italian regions, we have selected four other luxury chalets among the most exclusive.
CHALET RIKHELAN (Friuli Venezia Giulia) - in the mountains of Carnia, it offers seven rooms with private bathroom, a Finnish sauna and a large sun terrace
LE PERLE DI QRMA (Valle d'Aosta) - these are four chalets in the Courmayeur area (L'Ecurie, La Roche, Le Chalet and La Petite), with exteriors in stone and antique wood, interiors enhanced by refined fabrics and a breathtaking view of Mont Blanc
CESA DEL LOUF (Veneto) - at 1.700 meters high, very close to both the Sellaronda and the Great War circuit and surrounded by 4.000 hectares of private wood, with a permanent exhibition of local art set up inside and reserved exclusively for guests
LEVISSIMA 3000 (Lombardia) - at a height of 3.000 meters, this design open space includes a large window overlooking the peaks of the Central Alps, on the border with the Stelvio National Park




---

Share