Back to news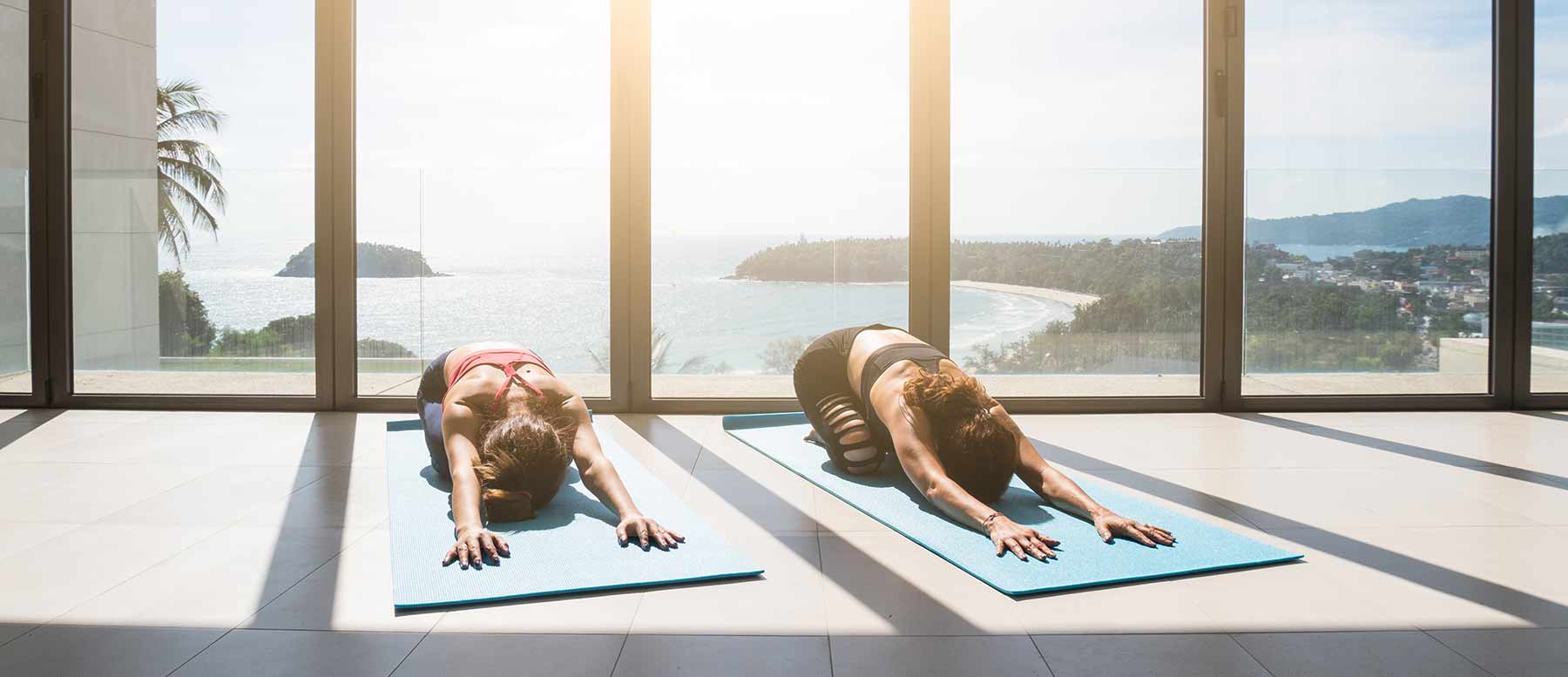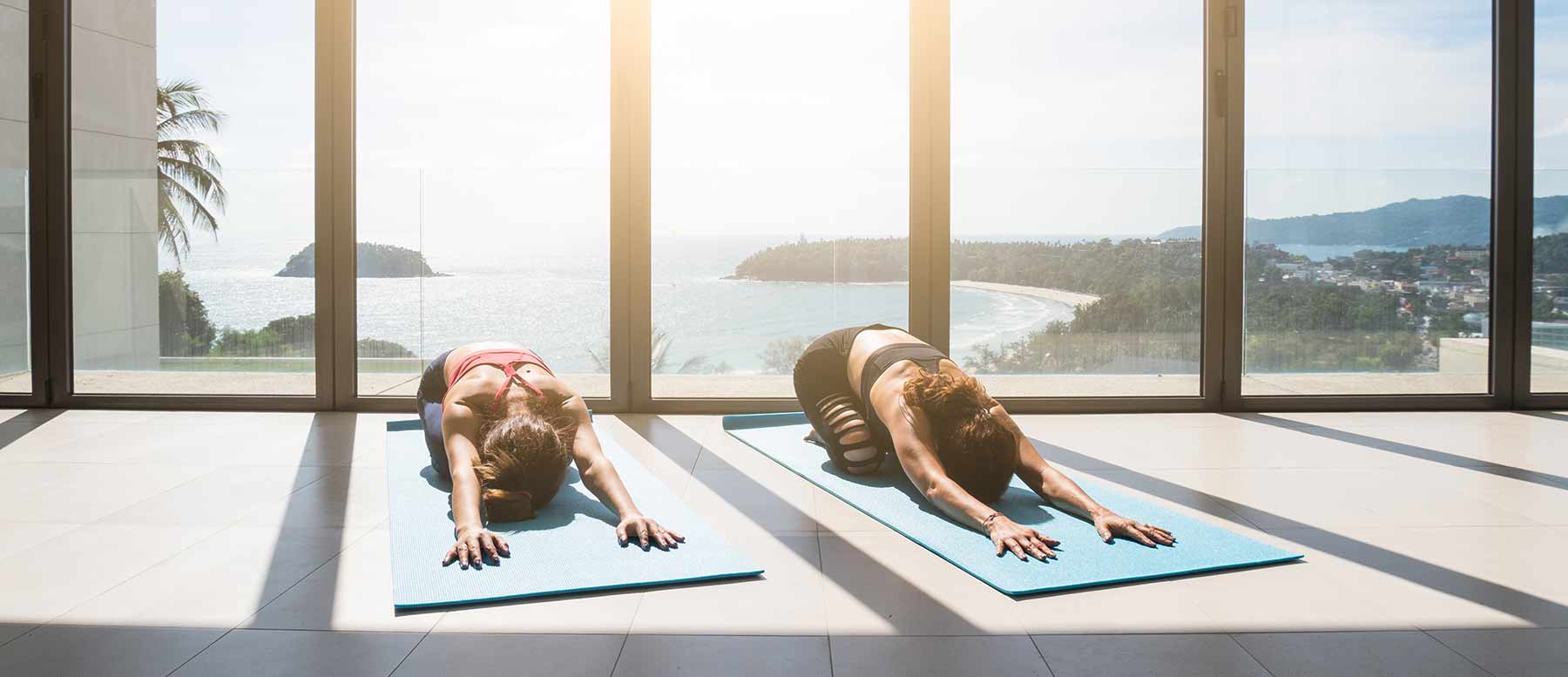 How to build a luxury home gym
The environments dedicated to fitness are increasingly important in luxury homes, thanks also to innovative design tools available on the market: here are the tips on how to create a gym in a luxury home.
In recent years, environments dedicated to
fitness
and training are increasingly important in
luxury homes
, thanks also to innovative
hi-tech accessories
and to the possibility of buying designer tools available on the
luxury items
market: here are the tips on how to create a gym in a luxury home.
TABLE OF CONTENTS: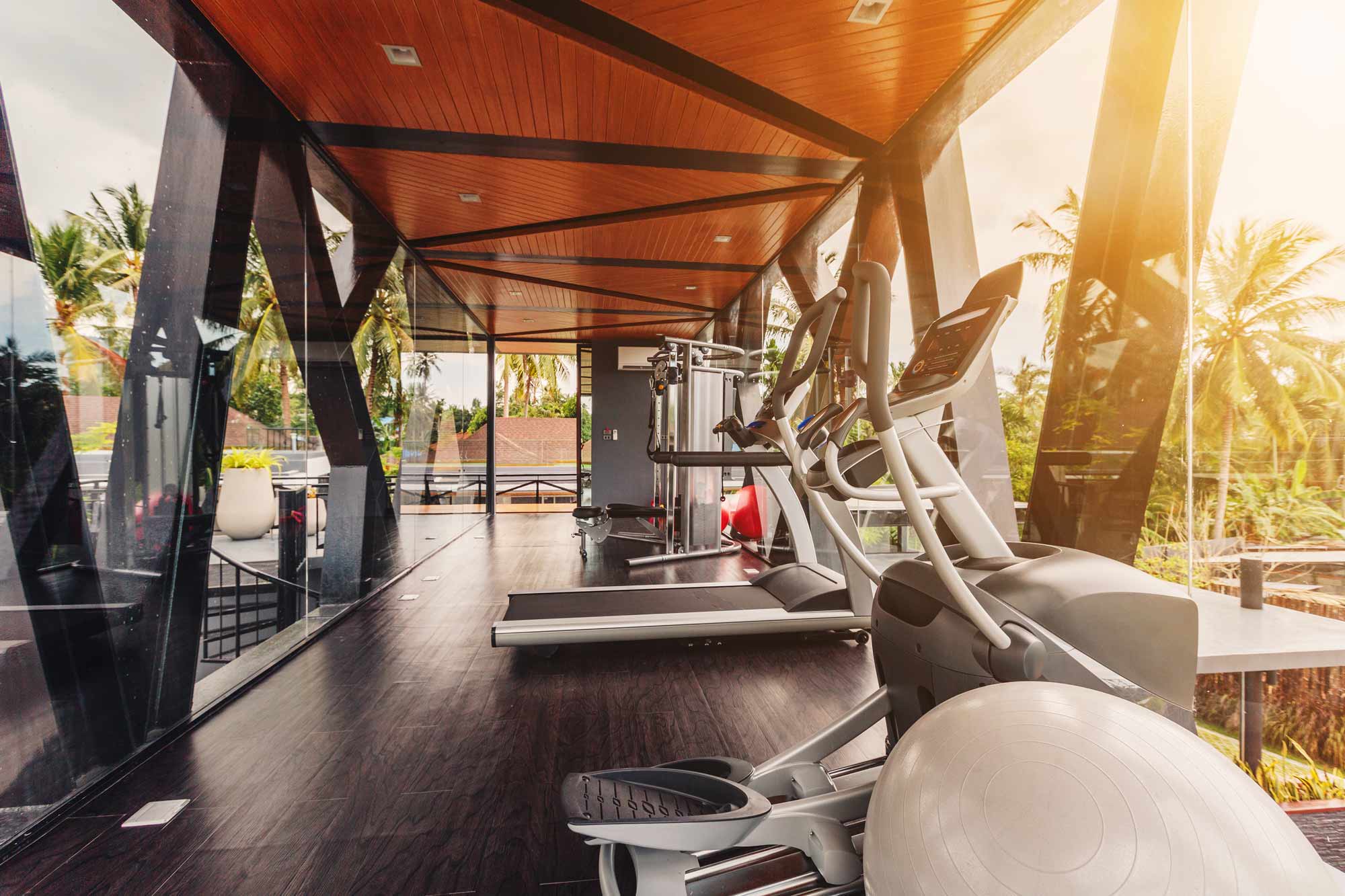 The introduction of spaces designed for training and fitness inside a
luxury home
is a trend that has been going on for some time. Certainly the Covid-19 pandemic has however accentuated and accelerated this trend starting from 2020, leading to the current situation, that is a context in which interior design is increasingly attentive to the construction of
home gyms
. Obviously, when it comes to
furnishing a luxury home
- a topic that we address in a dedicated article -, even an environment designed only for physical activity must respect the style of the whole house and preserve its elegance: in this direction they also go the design and production of sports equipment and devices made by
design brands
. Before moving on to the best
luxury equipment
for a home gym, however, it is advisable to start with some general tips to follow to build a
luxury home gym
. The first thing to do is to identify the right environment to dedicate to fitness, so as to exploit the features of the home and, at the same time, use a room that lends itself to features for this purpose. Starting from the size, which must be at least 20 square meters, to allow you to move freely during training. You can opt for both the creation of an environment from scratch and for the change of use of a room previously used as a storage room, for example. In addition to the right size, it is also essential that the room chosen for the
home gym
has good air circulation, which is essential for oxygenating the body during physical activity, and therefore includes a window of adequate size or
technology
designed for the air exchange - a topic that we will explore later.
Returning to the need to move freely during training, a home gym must be
functional
and therefore not host surfaces and objects that can unnecessarily occupy space, such as armchairs, chairs, tables, wardrobes, and so on. In particular if you intend to insert
luxury training
tools, potentially even large ones - as we will see later -, or even to train in pairs and not always alone. Another fundamental element to consider in a home gym is its lighting: if the window can be used to facilitate the exchange of air, it is certainly an excellent solution also to bring
light into the room
, as well as the presence of mirrors - also useful for see each other while training and improve the technique - of the right artificial lighting - which will have to favor
LED lamps
- and the choice of suitable colors to paint the walls - preferably clear and bright. Finally, in order to get also entertained - perhaps during particularly long or monotonous workouts - a
luxury home gym
must also include a stereo system to listen to music or podcasts and - why not? - even a TV to be distracted from the fatigue with a series or a good movie. Last advice, but not least: when it comes to "creating" a new room in a
luxury home
, it is always good to rely on an interior designer, who is able to combine functional needs with the homogeneity between the single room dedicated to fitness and the rest of the house. Even in respect to a luxury home gym.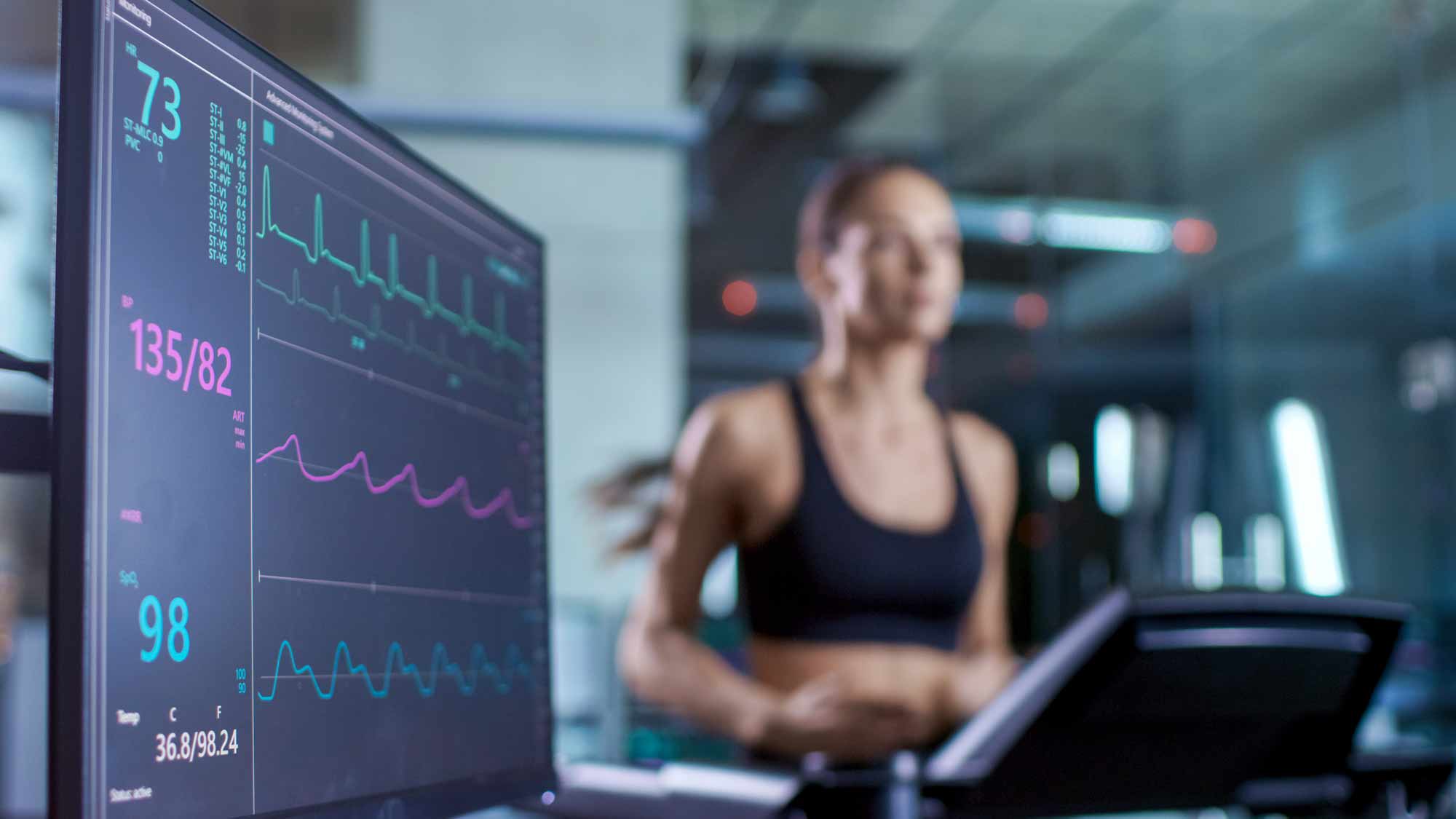 Once you have chosen and prepared the ideal room for
fitness
in a luxury home, you need also select the ideal equipment to train at your best. Obviously these depend a lot on the type of sport or training that you intend to carry out at home, but also on the style and taste of the owner. Several design gym equipment created for the home, functional but also classy and made to integrate with the home decor, have recently been launched in the
luxury items
market: let's discover the
best luxury equipment
for the home gym.
TAPE FIT (Ever Life Design) - A series of gym equipment, designed by Monica Graffeo, which includes straps for training in suspension, brick and cork yoga mat, as well as weight bags and dumbbells, all made with natural materials and recyclable.
Rock (Tom Dixon) - This is a 2,5 kg dumbbell in Green Forest marble, similar to a sculpture, also ideal for use simply as a piece of furniture.
Tyngdlyftaren (Tingest) - These dumbbells designed by Swedish designer Alexander Lervik are available in marble (2 kg) and iron (3,5 and 7 kg), have a rough surface and a texture that prevents them from rolling.
Ali (Giorgetti) - This punching bag takes the name of the great boxer Muhammad Ali, is made of thickened and velvety aniline leather, and available in three colors (ice white, mud and black).
Ares (Giorgetti) - Let's stay in Giorgetti's house for this set of design dumbbells made of brass, copper, black ebony, onyx, Nero Marquinia, pink Portuguese marble, pietra serena and golden stone, all with identical shape but with a different weight in according to the material.
Kjerag (FitWood) - This abdominal wheel made in Finland is ideal for both training and home decor, and is made of a natural or white lacquered birch plywood disc, with a handle made of stainless steel or aluminum.
Body Building 2 (Atelier Biagetti) - Atelier Biagetti's collection of design gym equipment, launched in 2015, is refreshed with a touch of gold by the two designers, thanks to the golden BIOVEG leather (a recycled polyester, made with bottles of plastic).
Wellness Ball Active Sitting (Technogym) - This gymnastic tool, designed to tone muscles and improve balance, is also an ideal dynamic sitting for improving posture.
Bigfoot (Protek) - A retractable furniture system that includes several solutions, including the treadmill module for a zero footprint home fitness area.
FORME Life (fuseproject) - The fuseproject home gym is enclosed in a large mirror, which serves as a storage for tools, but also as a touchscreen monitor to access fitness classes ranging from yoga to kickboxing, from weights to stretching.
GYM BOX (James Wall) - The designer James Wall has instead thought of inserting the home gym in a box, a compact and light box that contains a real gym with lots of exercise equipment and also an adjustable bench.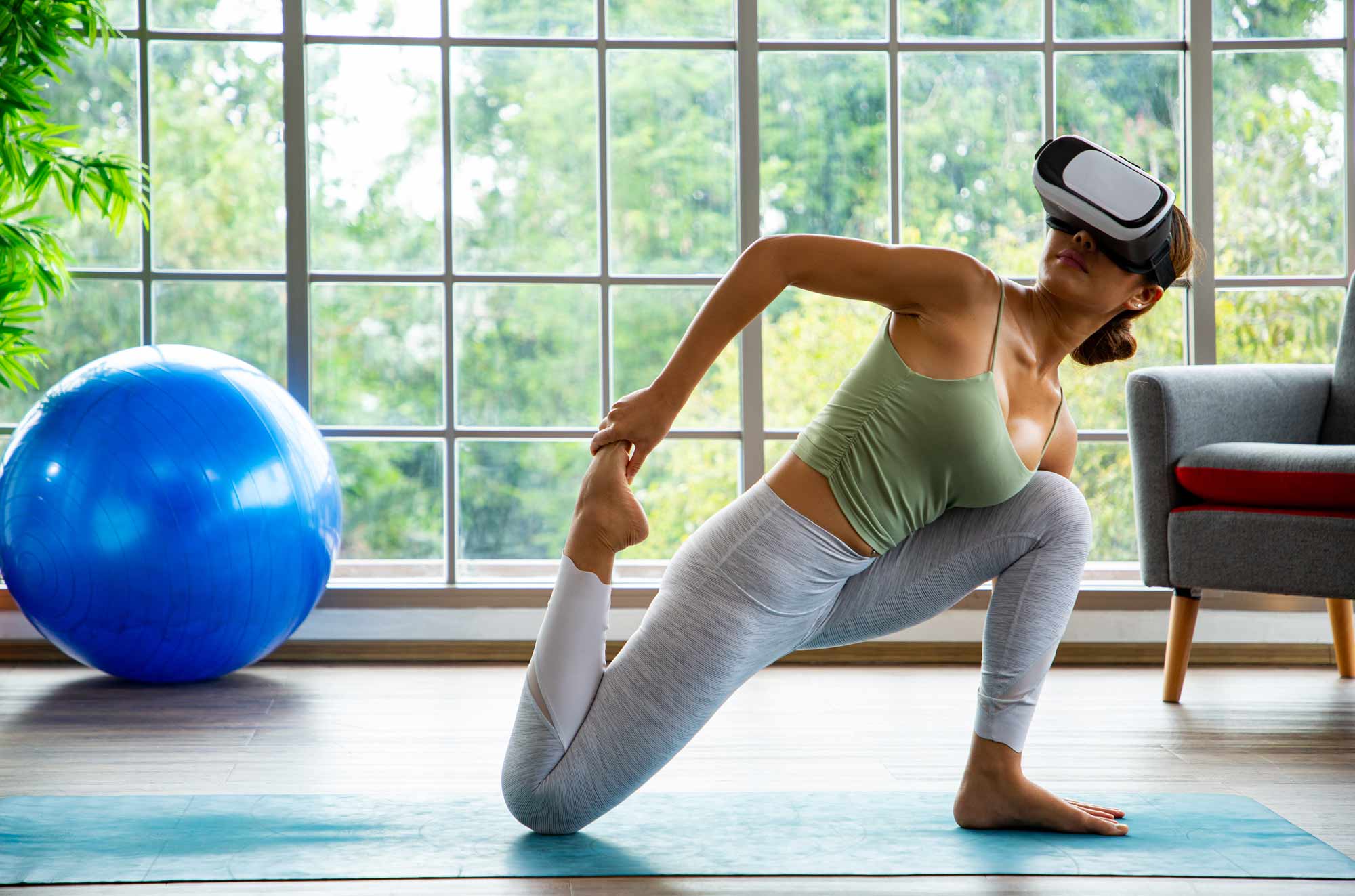 PAR 3 Finally, as we also note in our article on the
best luxury hi-tech gadgets
, the association between
technology and luxury
is no longer a novelty. In fact, more and more owners of
luxury homes
are building
hi-tech spaces
within their homes, equipping themselves above all with devices to create environments dedicated to fitness and wellness. The prices of these luxury hi-tech gadgets are obviously high, but some of these products, made by the most famous
fashion brands
, are truly exclusive and unique, managing to combine functionality and elegance. To close our journey into the world of
luxury home gyms
, it is appropriate to present all those hi-tech devices for the home that are ideal for offering maximum comfort and health to the owners of a luxury home.
These are mainly domestic spaces dedicated to wellness and
personal care
, such as mini spas, whirlpools, saunas,
home gyms
or small swimming pools. All accompanied by air filtration and ventilation technologies, as anticipated a few lines ago, as well as ultraviolet cleaning devices, chosen to improve
air quality
and eliminate harmful agents inside the house, especially in the rooms dedicated to training. Not forgetting all those spaces in
luxury homes
designed for entertainment, such as Oculus rooms, ideal for the use of VR viewers, spaces for enjoying 3D images and home theaters, namely rooms used as a home cinema.
---
Share