Back to news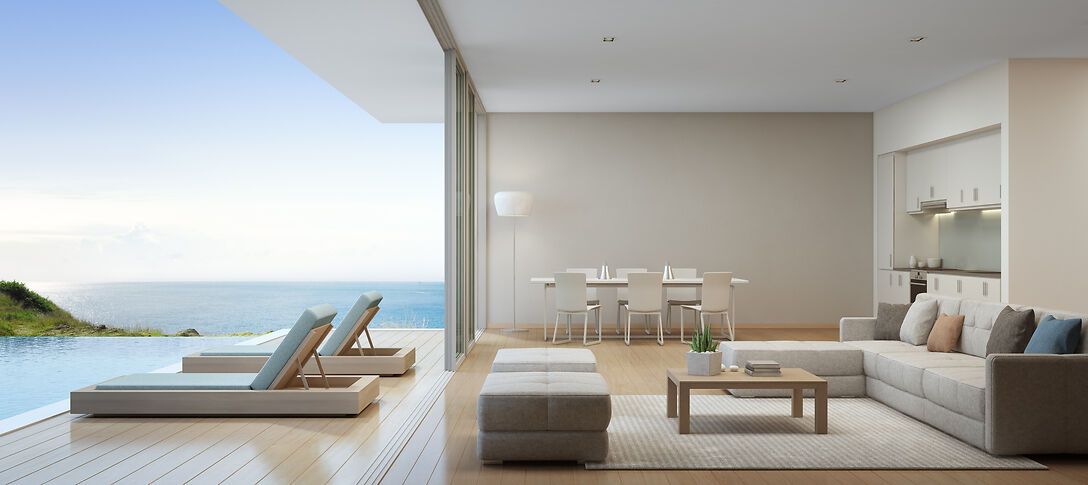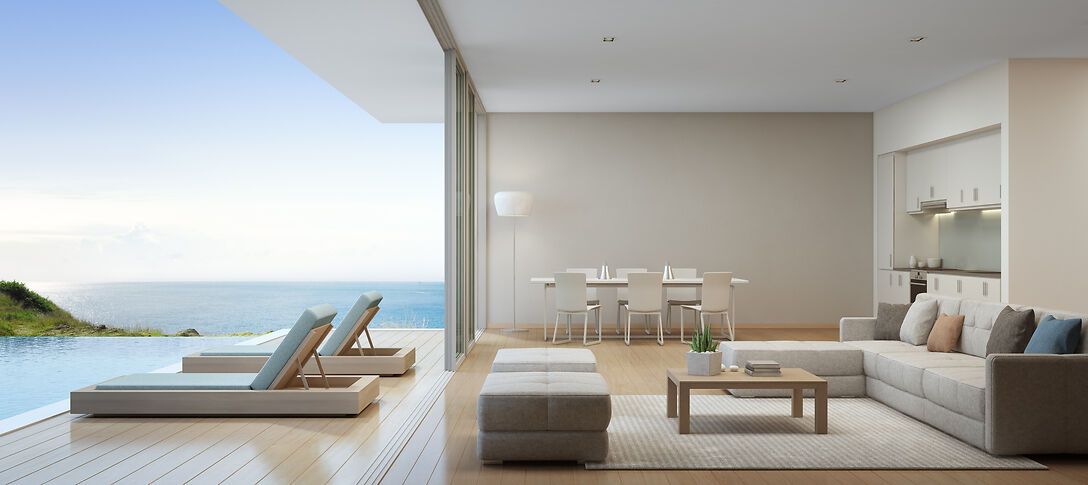 Dream-like houses: interiors and furnishings
Dream-like villas between modern and classic style interiors, wooden furniture and ideas on how to furnish seaside luxury houses.
How to furnish dream-like villas: modern and classic style interiors, wooden furniture and trends for seaside luxury houses. Interiors and furnishings in luxury houses are essential to create real dream-like villas. Choosing a modern rather than a classic style, opting for different materials and lines can depend on the residence kind, but also on its positioning. Any detail in a
dream-like villa
must be selected with attention to create comfortable interiors, but also to let them be aligned with the surrounding environment and the personality of the owner.
TABLE OF CONTENTS: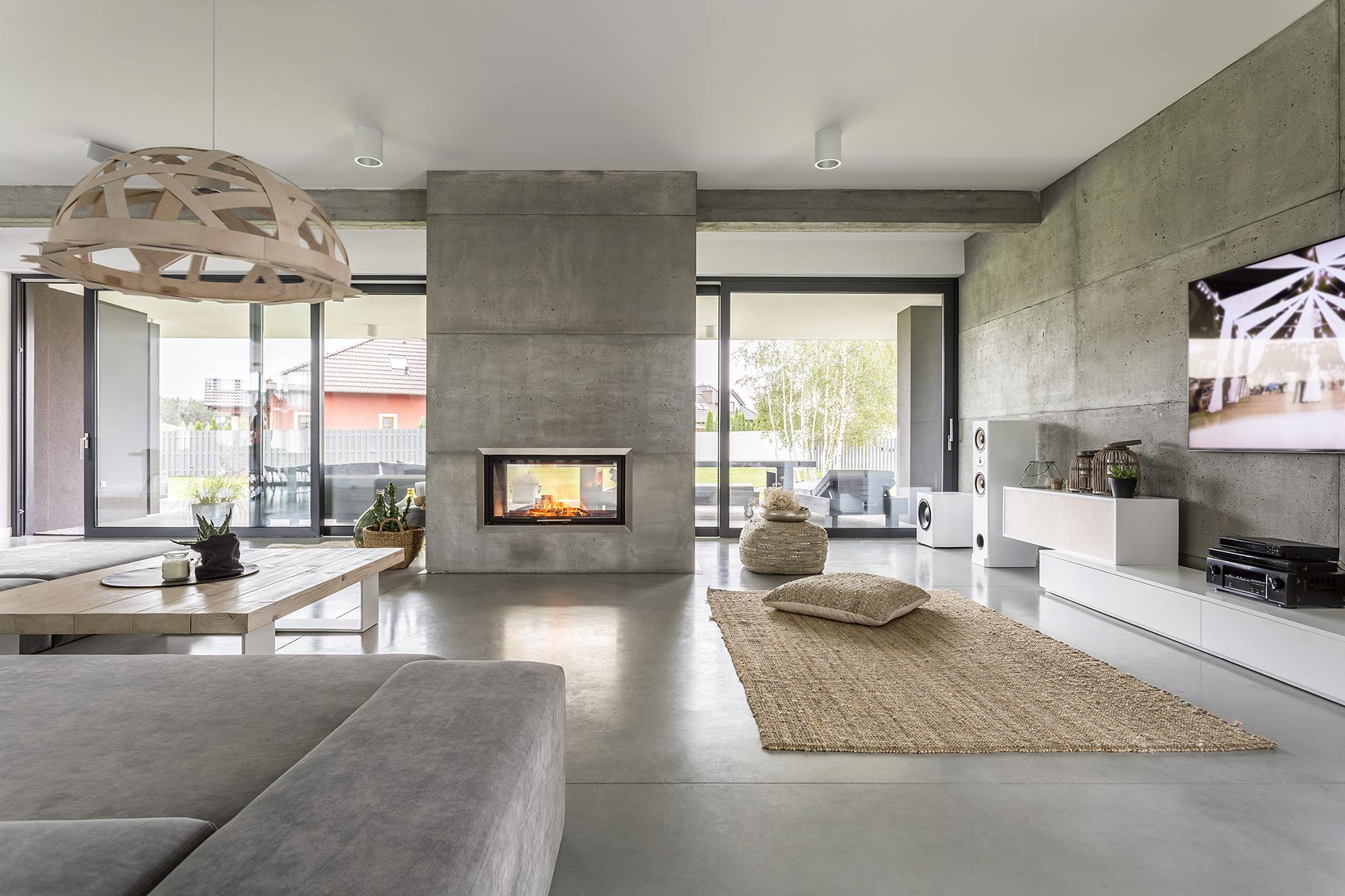 Also when talking about a luxury house, the interior modern style is marked by its simplicity and minimalism. Modern furnishings are essential and clean, characterized by linear and geometrical shapes, which bring both elegance and functionality. A villa with modern design interiors can also include technological elements and innovative materials, which anyway needs to be balanced with sophisticated items of furniture and natural materials, like wood and stone. Although minimalism prevails in modern style villas, some of them present materials that are traditionally considered more luxurious, like marble and brass, or textiles like velvet and silk.
Modern style interiors and their colours
Modern design for the interiors of villas
prefers imaginative and creative matchings. Colours can be both vivid and neutral, like the widespread use of white, ivory, silver and black. The essential element remains balance between chromatic combinations.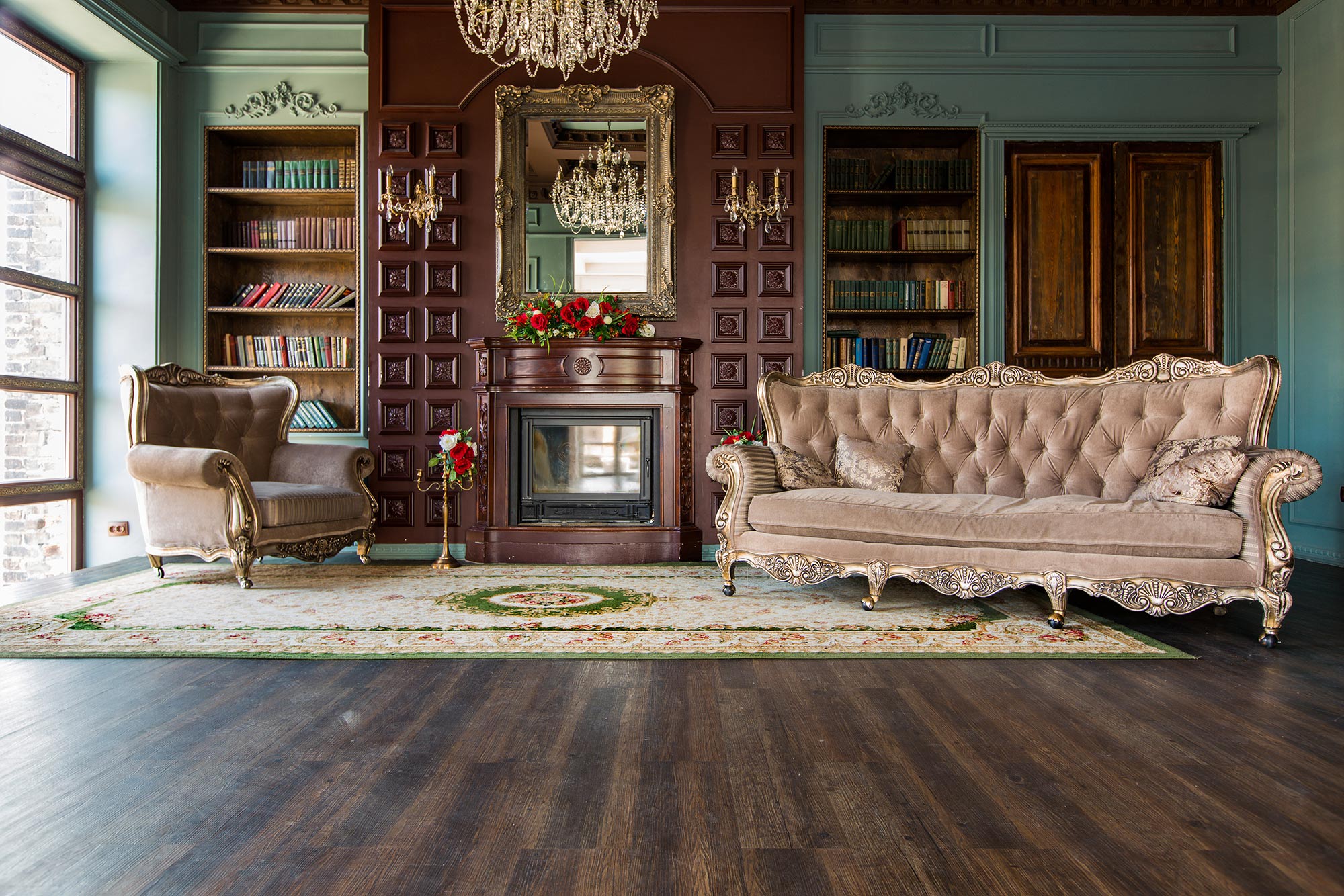 Classic style interiors in a dream-like villa are obviously elegant, but another typical characteristic is that they always appear expensive and precious, as well as reflecting the sophisticated taste and the socioeconomic status of the owners.
Classic style furniture
favours beauty in respect to functionality, luxury in respect to simplicity. These houses, more than dream-like ones, can be defined as "fairy-tale" villas, as they reference old noble houses, with high quality decorational materials. The expensive elements of classical design often include crystal chandeliers and ceramic pieces, marble or wooden floors, silk tents and rugs, leather touches, wallcovering and showy lamps. Without ignoring artistic items of furniture or inspired by ancient historical ages. Everything with refined and sophisticated lines.
Classic style interiors shades
Walls in dream-like villas with classic style interiors are usually coloured in warm and neutral tones, but not in white. Creamy white and beige are prefered. In the classic design warm colours prevail, while bright ones are difficult to find.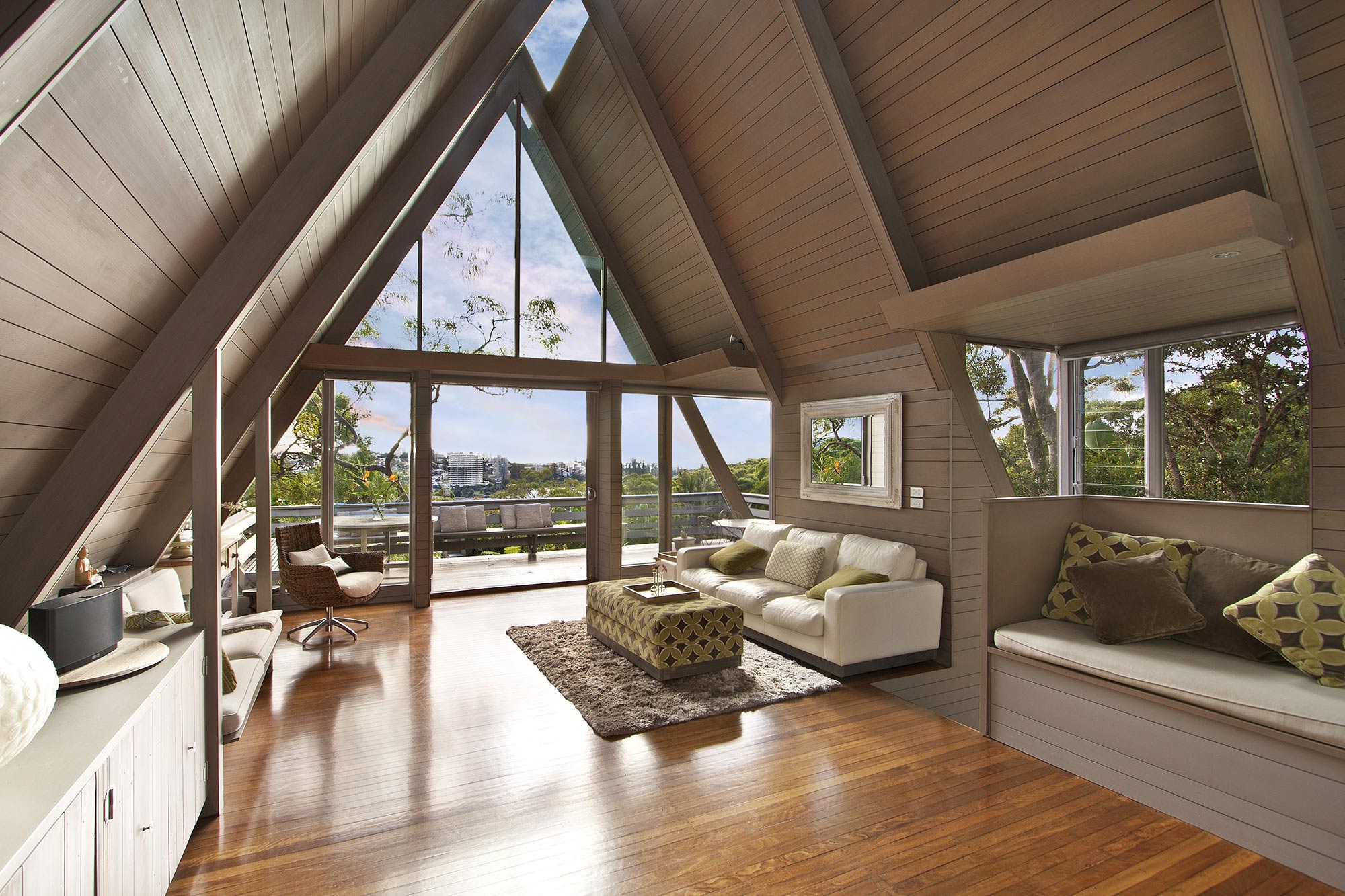 Dream-like villas are often characterized by
wooden interiors
, as wood is a natural material that can be used both in the classic style, with precious and fine woods, and in the modern style, which prefers raw and not carved woods, in order to give a sense of simplicity and nature within the house. Wooden furniture is able to merge luxury and comfort, glamour and warmth. Classical design prefers solid woods like
mahogany, cherry or beech
, also sophisticatedly crafted and with elegant details. Modern style interiors are instead minimally processed, more clear and simple, like light oak. In a modern dream-like villa, wood is aimed to emphasize the structure and often used both for floors, walls and items of furniture, to obtain an elegant style but always actual.
Chromatic matchings for wooden interiors
A very elegant chromatic combination, even with all its simplicity, is the wood and white one. The colours matching between wood and white gives at the same time a sense of naturality and elegance.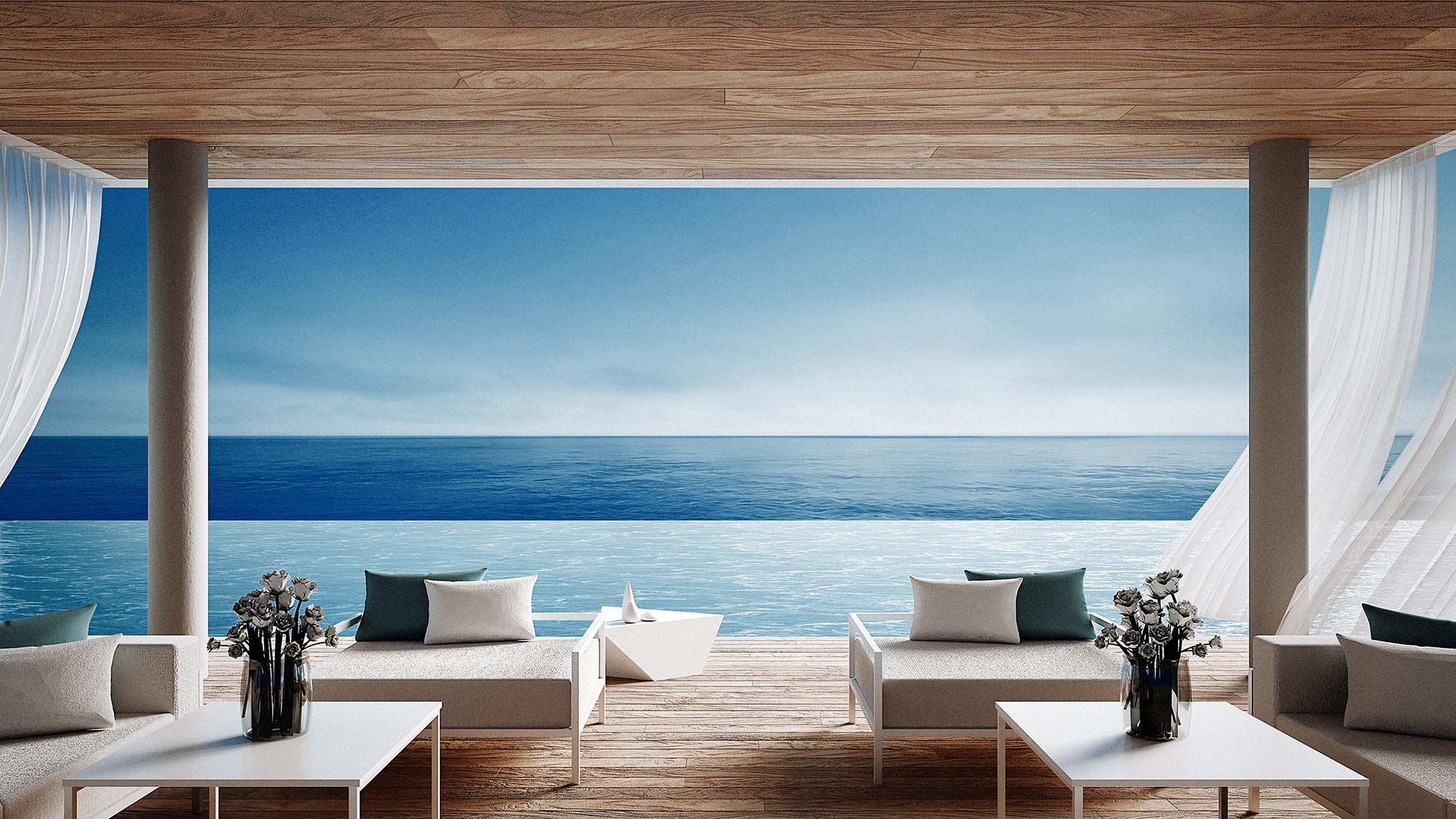 A seaside dream-like villa looks best when it can be harmonized with the surrounding area. This
syntony between the marine environment and the interiors of a luxury house
starts from an accurate choice in respect to both the materials and the colours.
Furnishings in villas by the sea
are often characterized by natural materials, like wood, and by essential shapes, which anyway don't exclude items of furniture that reference the marine context. Maritime design in a dream-like villa can also include a glass wall to show the seaside panorama, to which even interiors need to adapt in respect to shapes and colours.
Ideal colours for a villa by the sea
On a chromatic level, a dream-like luxury house by the sea is clear and bright, often including colours like white, blue and light blue. While furniture based on coastal style design prefers more neutral and duller colours, like grey and ivory, but also a darker blue.
---
Share