Back to news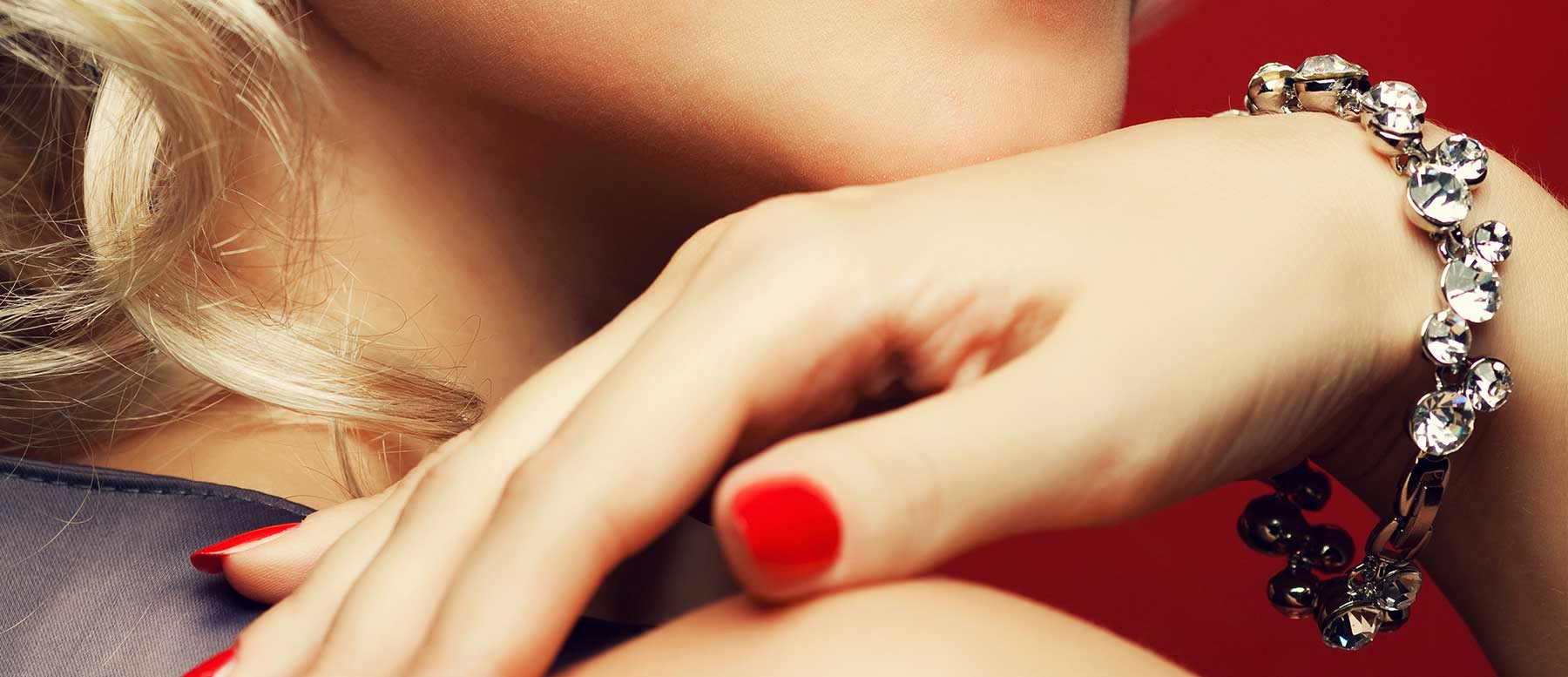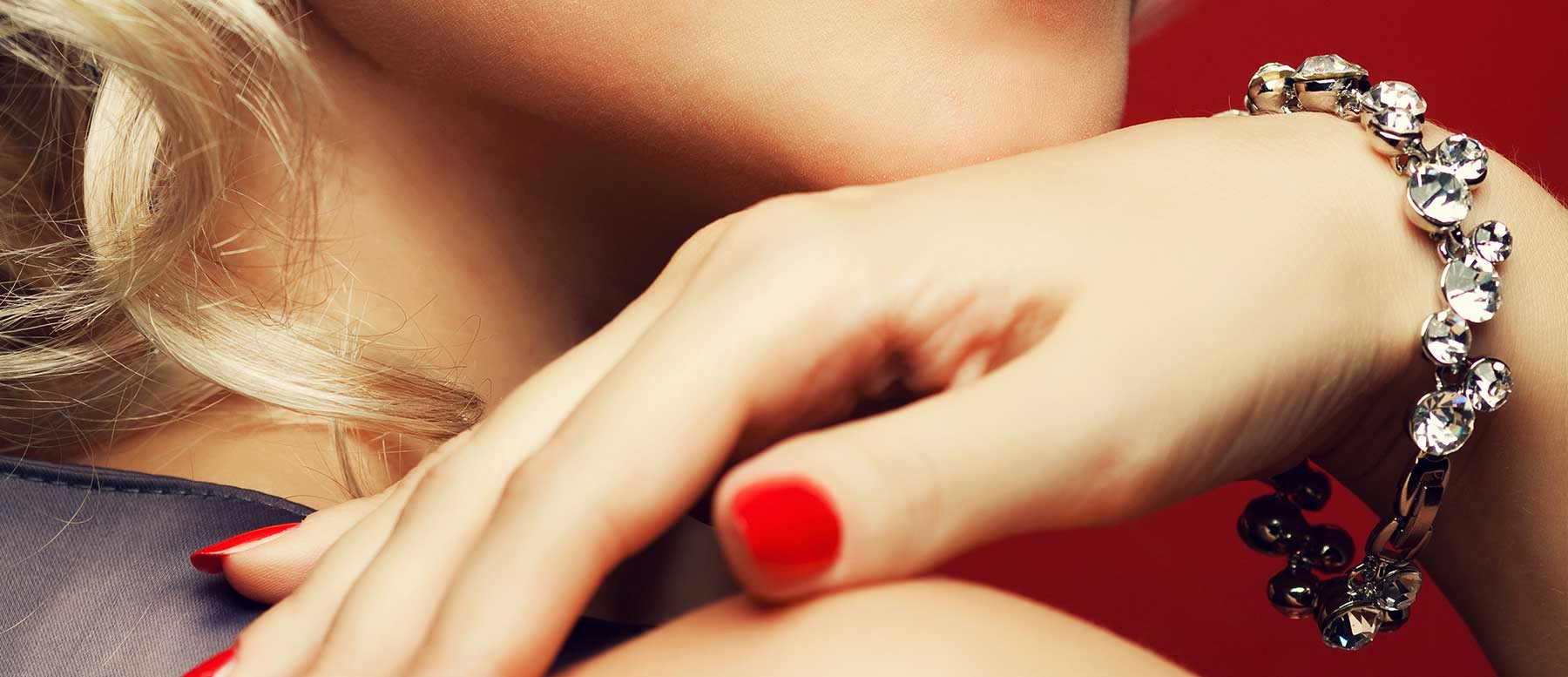 Discovering luxury bracelets: the best men's and women's models
The most exclusive luxury bracelets, for both men and women, are elegant and classy accessoriers, just like luxury watches: let's discover the best men's and women's models.
The most exclusive
luxury bracelets
, for both men and women, are an elegant and
classy accessory
, easy to wear and increasingly back in fashion in recent years. That's why luxury bracelets, as well as
luxury watches
, are among the favorite choices of high-end accessory lovers: let's discover the best men's and women's
models
.
TABLE OF CONTENTS:
For those who love style and class in clothing, it is often the accessories that make the difference. As we write in a dedicated article,
accessories
are a key element in conveying the taste and sophistication of the wearer, both in the world of women's and men's clothing. This applies to the
most exclusive rings in the world
, the
most expensive perfumes
on the market, and, of course, also to
luxury bracelets
, which we want to talk about in this article. Starting with luxury bracelets designed for womens, the first model to be mentioned is certainly the so-called tennis bracelet, which is a flexible bracelet formed by a row of brilliant-cut white diamonds. This type of bracelet owes its name to tennis player Chris Evert who, in a 1987 U.S. Open match, lost her lucky charm during an action and asked for the match to be interrupted in order to find her tennis bracelet. Two of the best brands to choose to buy a tennis bracelet are certainly Swarovski and Amina Muaddi, not forgetting of course Cartier and Tiffany. These two famous
luxury bracelet
brands are also ideal for buying a rigid bracelet with unmistakable designs, such as the twisted nail (Juste un Clou by Cartier), the "wrist panther" (Panthère by Cartier) and the bone that becomes a cuff (Bone by Tiffany & Co.).
As we also write in an article focused on the
best luxury tech jewelry
, there are also
hi-tech bracelets
designed specifically for womens. One of them is WiseWear Calder, a smart bracelet designed to ensure maximum safety for the wearer, since it is able not only to monitor the daily physical activity daily and the progress achieved, but is also designed to immediately reach contacts in its memory with three taps in case of emergency or danger via bluetooth connection with
smartphone
, from which it is also possible to receive all kinds of notifications. WiseWear Calder is also water resistant, has an average battery life of 72 hours on a full charge, can be found in rose gold, gold and palladium colors, and costs about 300 euros. Another
luxury tech bracelet
is Leaf Nature Silver, which is used to monitor various biometric functions, including sleep, stress level, menstrual cycle, but also physical activity, without needing to be charged, thanks to its replaceable battery that lasts up to 6 months. Leaf Nature Silver costs about 90 euros and is available in rose gold, silver, gray or black.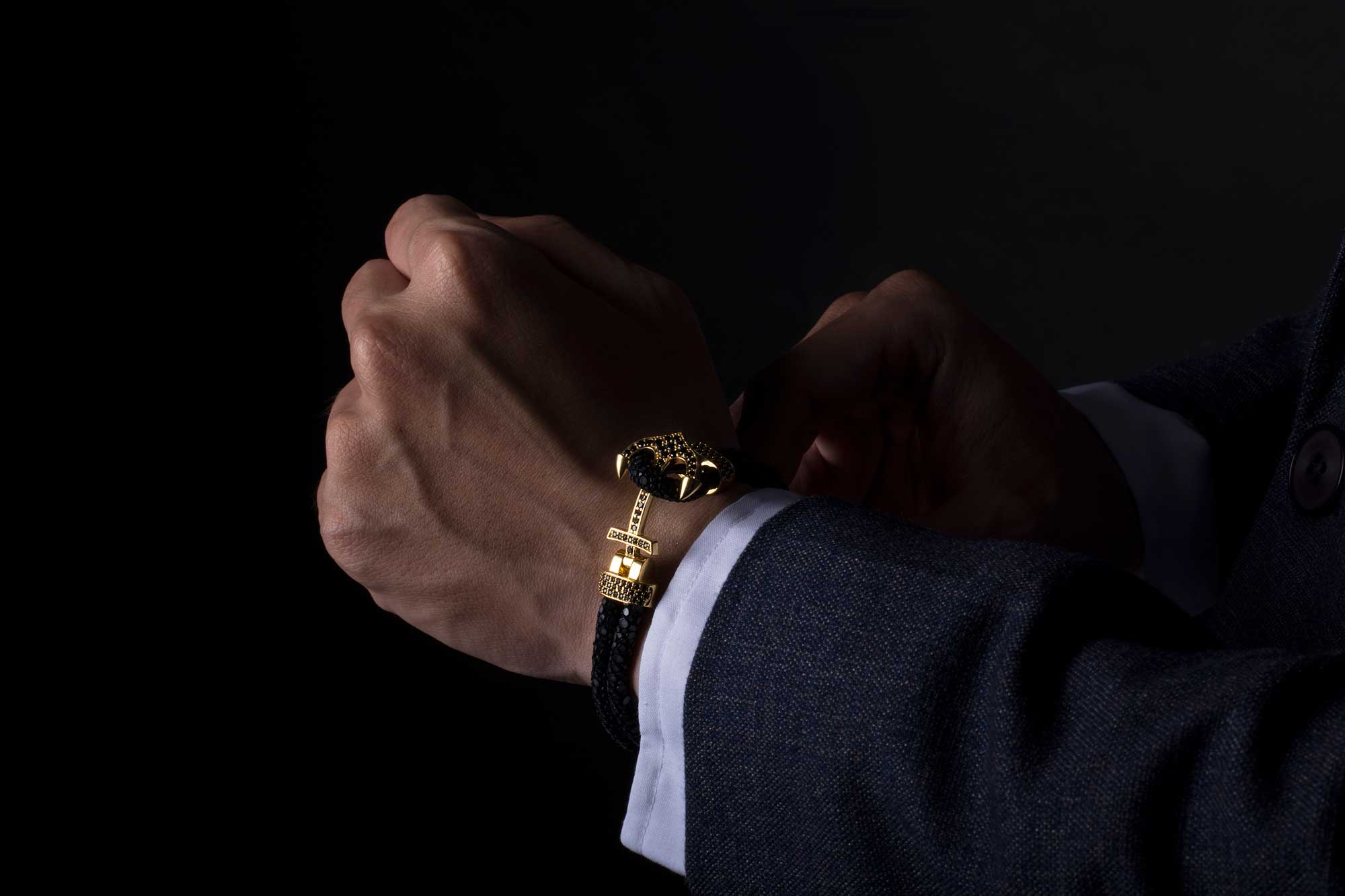 The time has come to turn to
men's luxury bracelets
, increasingly popular accessories that are ideal for those who want to highlight their style. From classic and chain-like to rigid and innovative, there are several brands that are a guarantee when it comes to bracelets. One of these is Alexander McQueen, which has always been a leading player in respect to rock-mood-inspired jewelry, with double-turn leather bracelets decorated with gold charms. The
best brands of luxury bracelets
certainly include Versace, with its classy and richly detailed designs, Tiffany, whose bracelets are prized above all for their elegance, such as
exclusive models
in silver with curved or oval links, as well as rigid ones in stainless steel and titanium. True luxury, however, is achieved by the men's bracelets produced by Cartier, particularly those in the Trinity line, which integrate white, yellow and rose gold, as in the Juste un Clou model, formed by a classy but minimalist 18-karat white gold frame.
The haute couture fashion house Hermès also offers an excellent choice in
luxury bracelets for men
, made in silver, while Salvini even proposes some models in gold and diamonds. Remaining in Italy, Morellato is another top brand when it comes to bracelets, especially with the Ceramic collection, with its fine materials (steel, rose gold, and ceramic). Moving on to other brands also famous for wristwatches - which we will present in a few lines - the stainless steel bracelets from Sector, such as the SLI59 model, with a very creative and elegant design, as well as the models designed by Breil, are also interesting. Finally, to close this part dedicated to
luxury bracelets for men
, we also want to mention those made by Brosway, composed of the highest quality materials, such as stainless steel, silver and rose gold.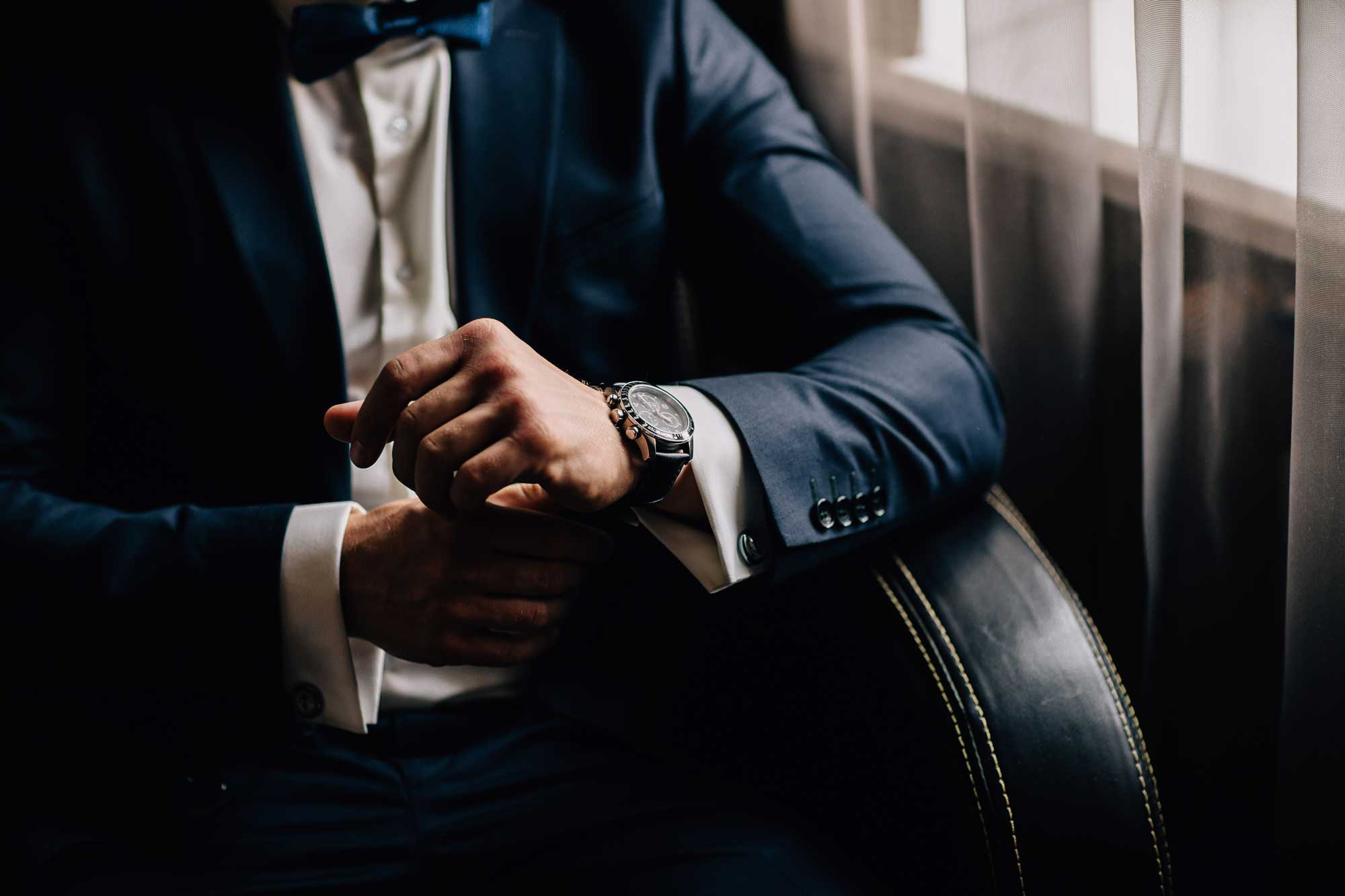 Watch
have always been a cult object for those who want to express their taste in clothing, since the
luxury watch
, whether for men or women, succeeds in expressing the wearer's style and denotes elegance. High-end watches are characterized by the use of precious materials, especially any valuable parts such as stones (rare diamonds, rubies, emeralds, etc.) or precious metals (gold, platinum, etc.) and perfect mechanics. All these peculiarities concur in making a watch a luxury item and, in some cases, a real valuable piece, as is also the case with some
luxury smartwatches
. The first brand to be mentioned among the
best luxury watch brands
is Rolex, the most famous company in the industry in the world, known as a guarantee of quality, recognizability and reliability. Suffice it to mention the men's model in the top 10
most expensive watches in the world
, the 1942 Rolex Antimagnetique Ref 4113 (2,4 million euros), a vintage model that echoes its 1942 predecessor, made in a limited edition of only 12 pieces. But Rolex is also a leader in
women's luxury watches
, as evidenced by the Datejust 31 (41.150 euros), with its diamond-set bezel, yellow gold case, and green malachite dial. Then we move on to Hublot, a brand characterized by the care taken in making its watches and the wide range of models, thanks in part to important partnerships such as the one with Ferrari.
Hublot is also the manufacturer of the Big Bang, a model whose estimated value is
5 million euros
, being covered with the most precious diamonds, weighing more than 100 carats. Richard Mille is also a brand among those producing the
most luxurious models
on the market, often exceeding 8.000 euros for the most valuable pieces, such as those chosen by actress Natalie Portman or tennis great Rafael Nadal, whose dedicated model costs as much as 635.000 euros. In this list of the best brands of luxury watches, it is impossible not to mention Omega, famous for the luxury materials used and the quality of its products, which cost from 7.000 euros up to about 2 million euros, as well as for being chosen by several entertainment stars, including George Clooney and Nicole Kidman. An obligatory mention must also go to Cartier, a brand that has always been attentive to both men's and women's models, as evidenced by the fact that it was chosen by the former U.S. First Lady, Michelle Obama, and also thanks to models such as the Panthère de Cartier (12.200 euros), with its screw-enclosed bezel and the ornament of diamonds on the bezel. But the
most expensive models
and the
best brands of luxury watches
do not end here, and if you are interested in learning more about them, we suggest reading this dedicated article.
---
Share