Back to news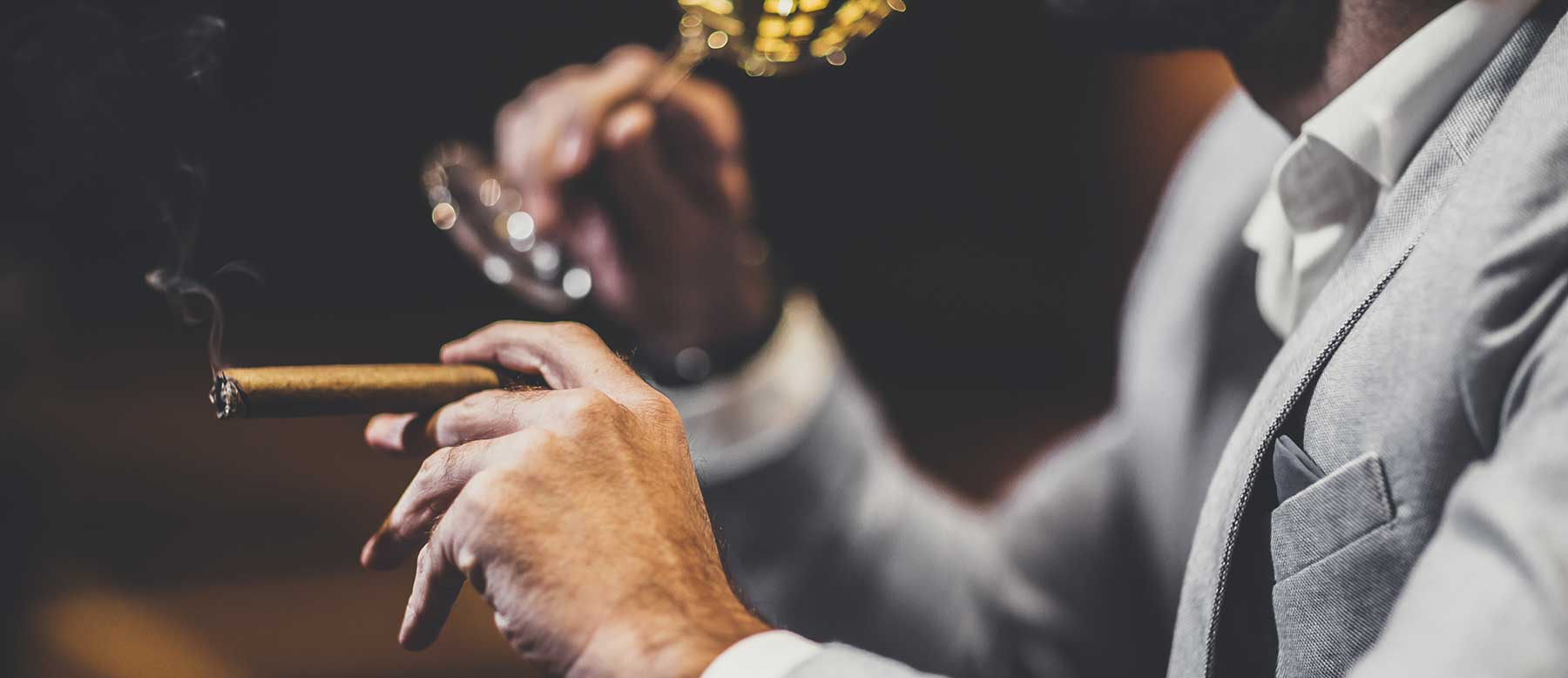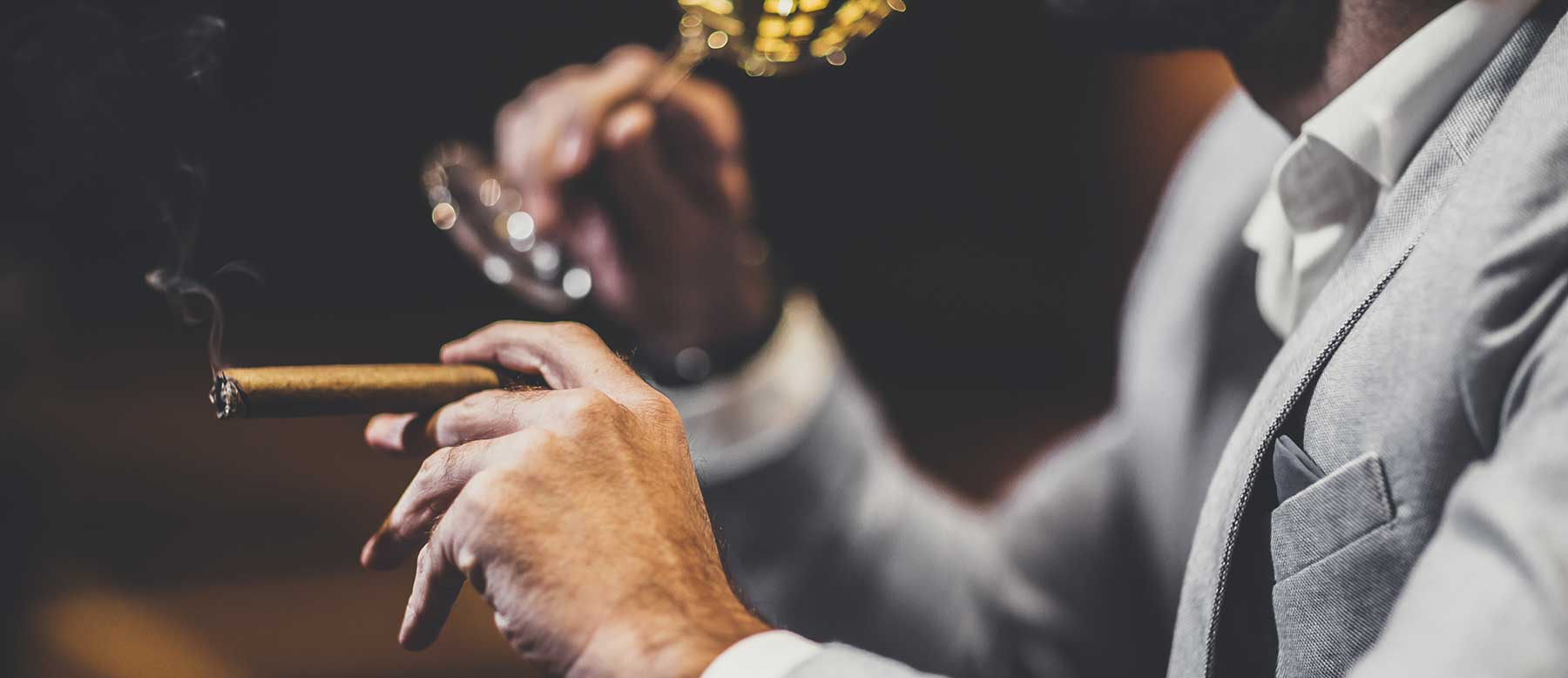 All about the most expensive cigars: types, brands and prices
Cigars are a very exclusive and classy passion, but one that boasts many connoisseurs around the world. But which are the most expensive cigars and which are the best cigars for enjoying a whiskey? Which are the best Cubans? Let's find out the names of the most expensive luxury cigars and the best brands in the world.
Cigars are a very exclusive and classy passion, but it is also very widespread around the world. But which are the most expensive cigars and which are the best cigars to enjoy accompanied by a whiskey? Which are the best Cubans and which are the best flavored? Let's find out the names of the most expensive cigars and the best brands in the world, as well as the best cigar humidors.
TABLE OF CONTENTS: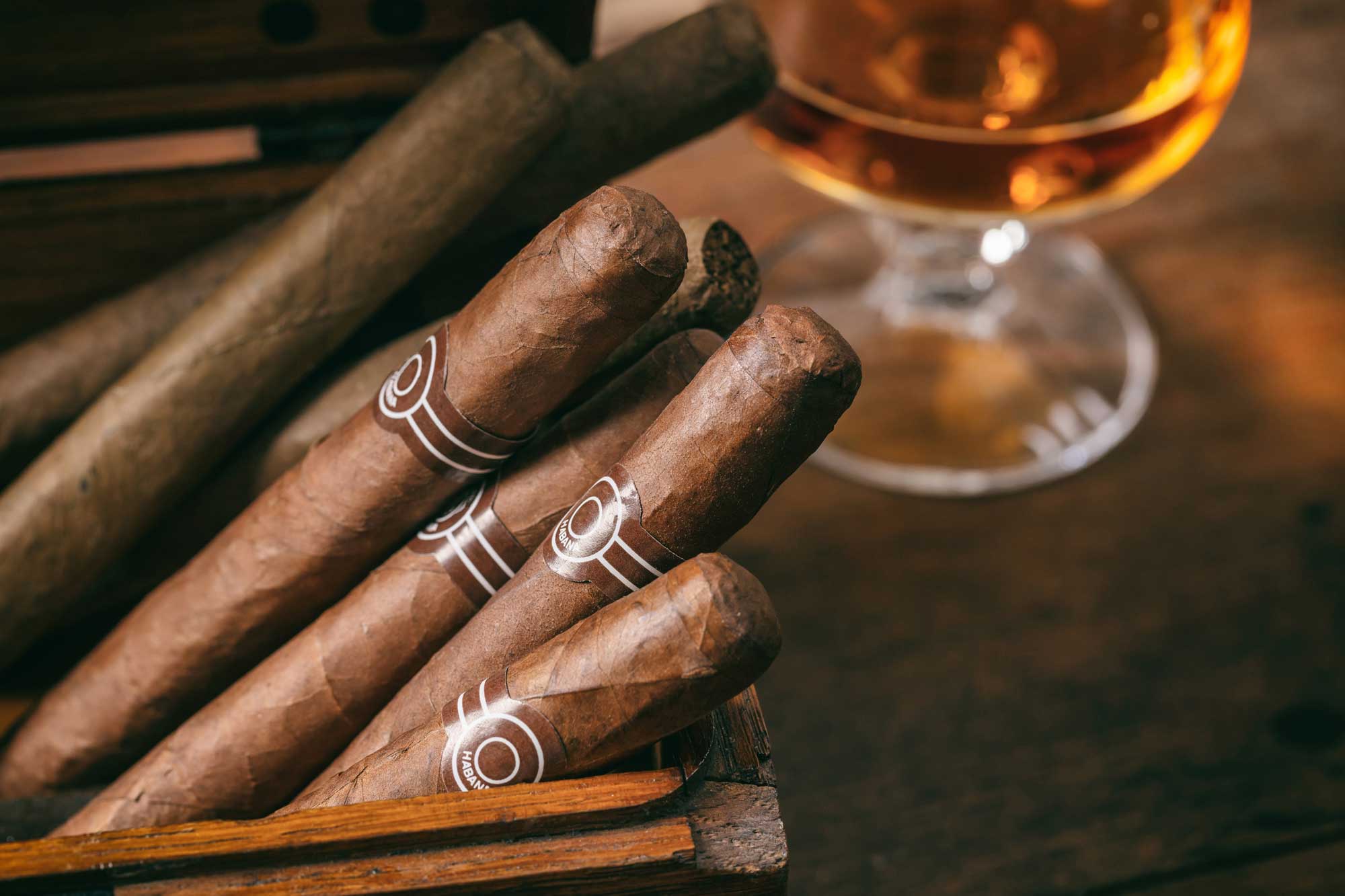 Cigars are a passion that can be defined as luxury, at least as far as true connoisseurs are concerned. Yes, because the best cigars in the world come at a very high price and are not always readily available in every nation. If one really wants to talk about truly luxury cigars, one must refer to items in the category of Dominican Gurkha cigars. This brand owes its name to the fierce Nepalese warriors, the Gurkha precisely, so much so that their logo depicts a warrior. These cigars are a truly exclusive product, as they are the most expensive in the world and are popular in very wealthy circles, such as royal families, high-ranking military, government leaders and VIPs. Do you want an idea of the price of these cigars? For example, Gurkha Maharaja cigars cost about 20.000 euros for a box of 10 pieces, so roughly 2.000 euros per cigar. This cigar is a particular limited edition item, but the other Gurkha cigar lines, though less expensive, are still luxury cigars as well. In addition to these exceptional cases, which represent the most expensive cigars in the world, based on the American cigar magazine, Cigar Aficionado analyzed about 700 cigars to determine the ranking of the world's best cigars: let's find out which are the top three.
Montecristo No. 2 - As we will see better later, Montecristo is perhaps the most famous and appreciated brand of Cuban cigars in the world and, in particular, the Montecristo No. 2 is a cigar known for its balance and aromatic palette, as well as its full-bodied smoke, loaded with aromas that move from milder to stronger notes in the last third. Price: about 14 euros for one cigar.
Aging Room Quattro F55 Concerto - This Dominican cigar produced by Tabacalera La Palma, is made exclusively with Dominican tobaccos, except for the capa, which is instead imported from Indonesia. Price: about 10 euros for one cigar.
Davidoff Nicaragua Toro - This cigar is the result of a journey of experimentation and refinement that lasted about ten years, during which the Dominican tobacconist Davidoff carried out careful research into the territory, the tobacco, and the right balance to make a truly unique quality of cigar. Price: about 20 euros for one cigar.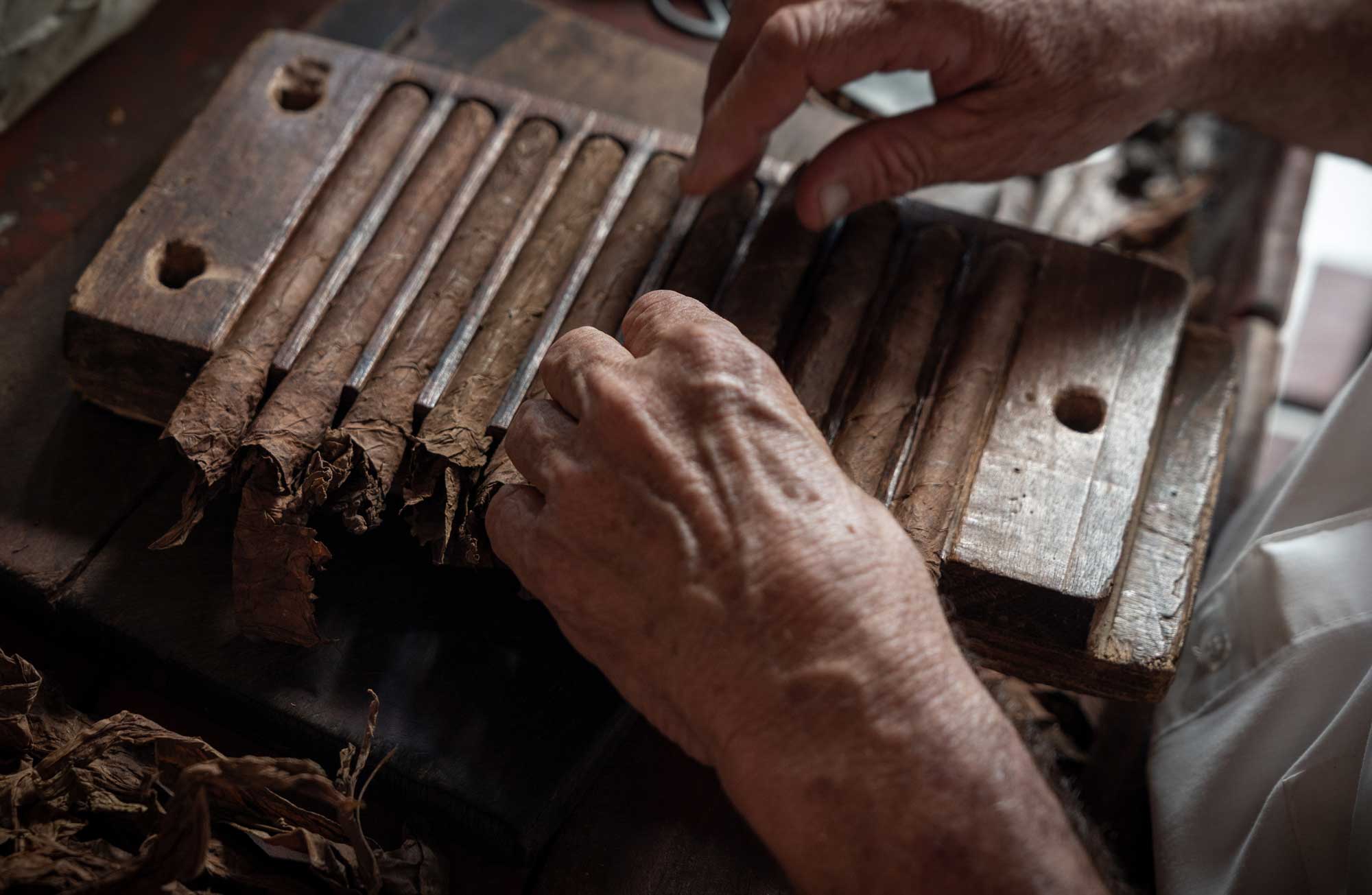 Now that we know which are the three best cigars in the world, it is time to also find out which are the best Italian and Cuban cigars available on the market. Especially when it comes to Cuban cigars, there are many different types, but we decided to select three, which represent excellence in cigars. We did the same for the Italian cigars, which we present below.
Toscano: These are among the oldest cigars produced in Italy, as Toscano cigars were born in 1818 in the Manifattura tabacchi in Florence, where a batch of tobacco left to dry in the sun was soaked by a violent downpour, giving the tobacco leaves a new taste. Today there are several lines of Toscani cigars and of different types, including blended and flavored blended cigars, which are also ideal for enjoying a whiskey.
Italico: These cigars are much newer, as they are produced, starting in 2013, by the Mosi (Moderno Opificio del Sigaro Italiano) company in the province of Treviso, with Kentucky tobacco from different regions of Italy. The Italico cigars also come in different types, such as the Ammezzato Italico Classico, the two licorice and ammazzacaffè flavored cigars, as well as a non-ammezzato cigar, the Ambasciator Italico Classico.
Pedroni: We close the list of the best Italian cigar brands with Pedroni cigars, produced from 1848 in Italy, before Rodolfo Pedroni moved to Switzerland (in 1948) to found the Fabbrica Tabacchi Brissago, which today is a brand within the Toscano company, mentioned a few lines ago. Pedroni cigars are made in two lines: classic and Pedroni mix, which includes various types of flavored cigars (mojito, vanilla ice, cherry brandy, etc.).
Let's now turn to the brands producing the best Cuban cigars, that is, cigars that are ideal to be accompanied by a good whiskey, especially if it is one of the
best whisky in the world
. Especially in this case, it is not easy to select a limited number of brands, but we have tried to choose the three most representative when it comes to high-end Cuban cigars.


Cohiba: This is the brand that represents more than any other the luxury and class of the Cuban cigar, representing the highest point of all Made in Cuba cigar production. Apparently, the first admirers of Cohiba cigars were even Fidel Castro and Ernesto "Che" Guevara. Officially launched in 1966, they appeared on the international market starting in 1982 and were enriched with different types of cigars until 2007, with the launch of the Maduro 5 line.
Montecristo: This Cuban cigar brand was founded in 1935 by Alonso Menendez and Pepe Garcia, who made luxury and elegance the cornerstones of their manufacture. The name is obviously a tribute to the protagonist of the famous novel "The Count of Montecristo", written by Alexandre Dumas, a favorite among the texts read to torcedores (i.e., cigar rollers) in the first Montecristo cigar factory, H. Upmann. This brand of Cuban cigars is now the world's most famous brand of habanos.
Partagas: We close with perhaps the most popular brand of Cuban cigars in Italy, partly because of the manufacture, which is visited by thousands of tourists every year. Partagas cigars have been produced since 1845 when Don Jaime Partagas founded the manufactory, before it passed to the Cifuentes family. These Cuban cigars are now a globally known brand and destined to remain a leader in the industry.
Before closing this journey into the world of cigars, a few lines should also be devoted to the topic of humidifiers. Since the cigar is composed of organic materials, in order to maintain its qualities it must be stored according to certain criteria, mainly related to the level of relative humidity. Without going into technicalities, this purpose can be easily achieved thanks to specific containers, namely humidors, designed to keep tobacco products (both loose cigars and packs) at a constant relative humidity. Let's discover some of the best humidors on the market.


Egoist JK00423 Humidor Dolomiti - This is a cherry wood model with three drawers, capable of holding about 80 cigars or 70 Tuscans. The top window is made of glass, while the humidification system includes a hygrometer on the lid to keep track of the readings at all times.
Set Umidificatore Angelo - This humidor has Spanish cedar interior and can hold about 25 cigars. It has a hygrometer and is plush at the bottom so it can be placed on a wooden cabinet without scratching it. It also includes an extensive set of accessories including ashtray, pipette, double-bladed cigar cutter and leather cigar case.
Humidor con Igrometro e Umidificatore Germanus - This humidor is also made of Spanish cedar wood and includes a hygrometer and humidifier. It can accommodate about 50 cigars and is sold together with a guide in English and German ideal for those new to cigar humidor use.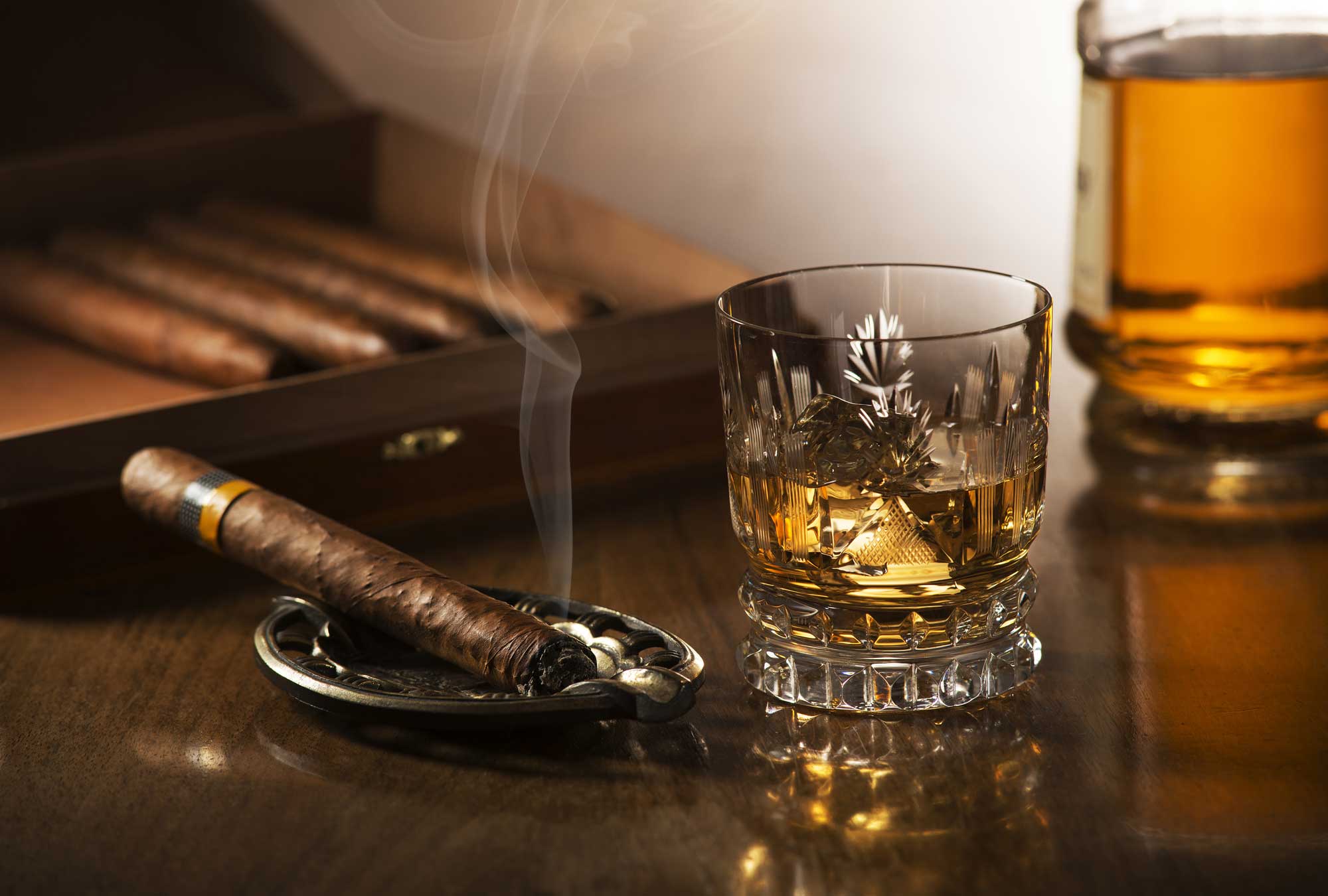 After discovering which are the most expensive cigars in the world and which are the best brands of Italian and Cuban cigars, it is time to also present the best brands of whiskey to go with a cigar. We have presented in detail types and characteristics of the best and
most expensive whiskies in the world
in an article specifically dedicated to the topic, so here we will just present you with a selection of six products made by the best brands, which are among the best-selling whiskies and, of course, also among the best whiskies to give and enjoy with a cigar.
Lagavulin Scotch Whisky Single Malt (16 years old) - This Scotch whisky is produced on the Isle of Islay, in the western seas of Scotland, and is a mahogany-colored single malt, characterized by notes of peat and smoke, but also sweeter (sherry, orange marmalade and salt), making it ideal for tasting accompanied by chocolate.
Jim Beam Kentucky Straight Bourbon Whiskey - We move to the USA for this typically American Bourbon, thus made from corn, but ideal for those who would like to enter the world of whiskeys from overseas, as it is pleasant and not excessive, with a deep red color and characterized by notes of hay, honey, herbs and vanilla. This is also one of the best whiskeys to give as gifts because of its distinctive packaging, but it is also ideal for cocktails.
Oban Scotch Whisky Single Malt (14 years old) - Back to Scotland for this Scotch Single Malt produced at the oldest distillery in the Scottish Highlands, right in Oban, and characterized on the nose by hints of briny, smoky, sweet notes of honey and caramel, while on the palate by flavors of dried fruits, woody tones, honey, offering a really pleasant overall experience.
Nikka Whisky From The Barrel - Among the best whiskies to buy, it is also a must to include a Japanese whisky, in particular this product that comes from the union of a single malt and a grain whisky, generating a whisky that is very firm and hard, but also smooth and pleasant, to be drunk neat and always chilled, so never at a temperature higher than 20 degrees or within a cocktail.
Laphroaig Islay Scotch Whisky Single Malt (10 years old) - We close our selection again in Scotland, on the island of Islay, with this Single Malt with an articulate aroma (burnt peat at the beginning, floral tones, fruit), sweet at the beginning, marine then (brackish, seaweed), for a complex taste experience and ideal for those who want to taste a true traditional Scottish whisky.
---
Share